Sorry, this event's been and gone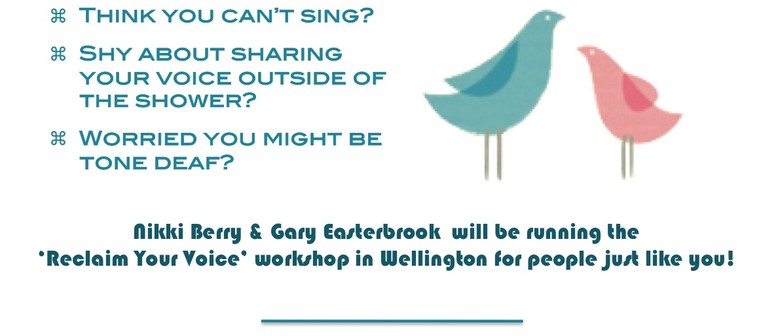 Think you can't sing? Shy about singing in front of others? Worried you might be tone deaf?
Whether you want to share your voice with the world, or keep it in the shower, this course will help you find your singing voice.
Nikki Berry and Gary Easterbrook have been pioneering this work for many years and through the course they explode the myth of the 'non-singer'.
Bookings can be made online at sing.co.nz or contact Naomi on 021 626643 or naomi@sing.co.nz
Further information can also be found on www.sing.co.nz/reclaimwellington.html