Sorry, this event's been and gone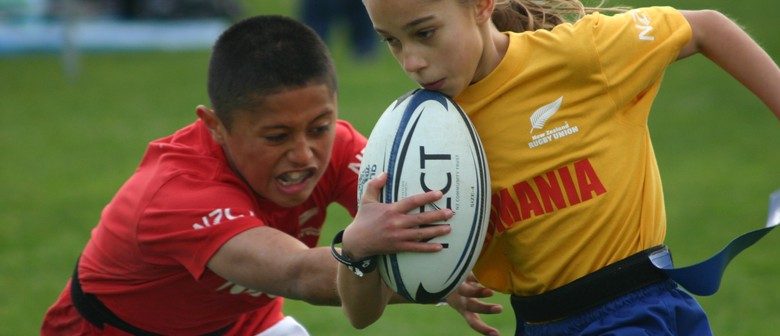 Twenty young Rippa Rugby teams from around the country will take part in The Rippa Rugby Championship 2012.
The teams of Year Five and Six primary schools boys and girls, who will be representing their local province, have qualified from provincial qualifying tournaments involving 600 teams nationwide.
Monday 17 September 9am-12.30pm. Pool play.
Tuesday 18 September 9am-2.30pm. Quarters, semis and finals.
The final starts at 1.15pm and will be followed by the trophy and medal presentations.