Sorry, this event's been and gone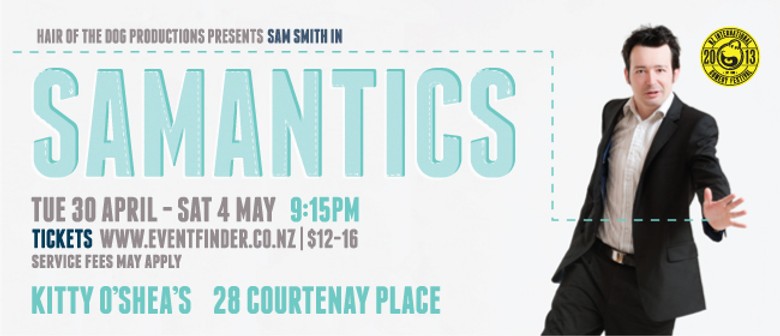 Hair of the Dog Productions presents
Sam Smith in Samantics
Part of the New Zealand International Comedy Festival 2013
Sam Smith likes pulling pranks.
Not big pranks that leave you covered in gunge - those ones take too much effort. Everyday pranks like tying children's shoelaces together, or making you look here*, or proposing to your then-girlfriend-now-wife as a joke.
Join him as he guides you down a magical passage way of mischief, jokes, songs and even give you a few ideas you can try out when you get home.
*Made you look.
"Sam Smith is God's favourite New Zealand comedian - and mine!" - Michael Palin