Sorry, this event's been and gone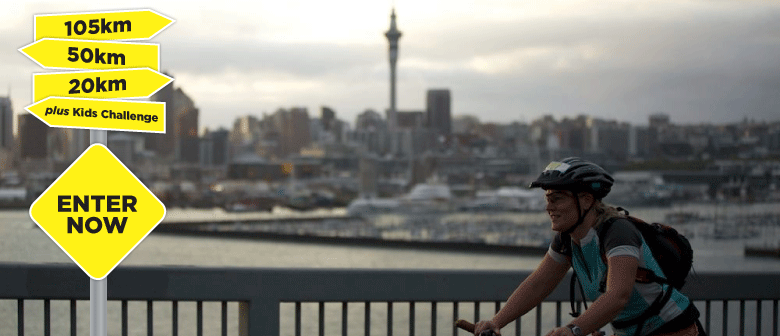 Event Description (long):
Bike the Bridge is a cycle event for the entire family offering ride distances for those aged 2 - 92.
This year, you are able to ride over the Harbour Bridge if you are Intermediate School aged or above.
3 courses traverse the Auckland Harbour Bridge!
(events for 11 years+ only):
Our 105km classic - taking in the Bridge, the Busway and the northern reaches of Auckland
A 50km option - taking in the Bridge, the Busway and some of the "friendly" hills just north of Albany
A 20km option - taking you over the Bridge and up the Busway directly into North Harbour Stadium
Plus 5 additional courses start and finish at QBE Stadium (North Harbour) for the young ones & young at heart:
The Travelwise Primary School Stadium Challenge - great safe and supportive loop course options for those aged 5-11.
The Lollipops Educare Toddlers ride - for those under 5 to have as much fun as they can muster.
...And everyone can ride the concourse!

People who liked this also checked out