Sorry, this event's been and gone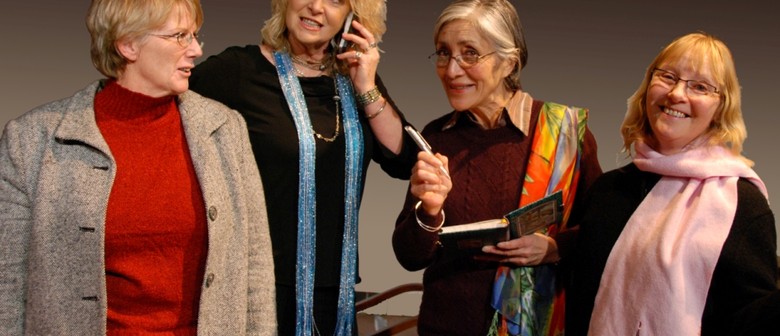 When:
Sat 30 Aug 2008–Sat 13 Sep 2008, 8:00pm
Where:

Gaslight Theatre, Cambridge

,

Alpha Street, Cambridge
'Taking Off'
A Play by Roger Hall
Directed by Steve Grounds
The master of Kiwi comedy, does it again.

The story centres around four women who set out – quite a lot later in life than most - on their 'OE' to Europe.
For them, it's now or never !
Frankie, a teacher, wins Lotto, ditches her husband and is off to re-create herself. Noeline, a nurse who spent years looking after an ill husband, needs R & R. Ruth, a farmer's wife, leaves her husband after she discovers his affair with a share-milker. Jean sets off with her redundancy payment after the death of her closest friend.
Poignant, touching and very funny, the travel adventures of these four will resonate for anyone who has ever "done" Britain.
Roger Halls dialogue sparkles with its usual brio and wit.
Tickets from Wrights Booksellers, Victoria Street, Cambridge
Tickets go on sale on Sat 16th August
Season: 30 Aug - 13 Sep, 2008
Shows: Tue to Wed – Show Only / Thu to Sat – Dinner & Show
Dinner and show: $40
Show only(8pm): $20
Matinee Sun 7 Sep @ 2pm