This event's been cancelled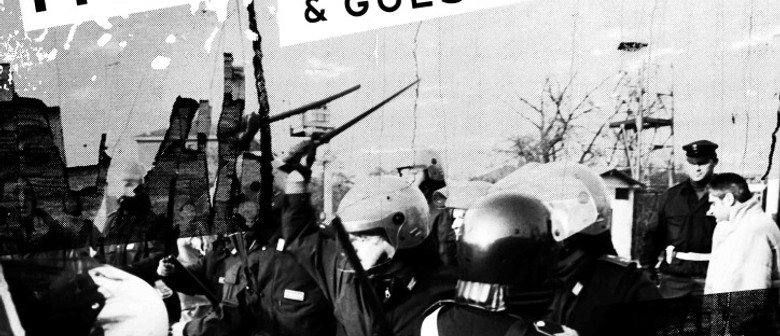 When:
Fri 17 Dec 2010, 8:00pm–12:00am
Websites:
Related Artists:
Three bands, eight towns and a whole lot of chaos... It's a rock n' roll riot!
Luger Boa and The Earlybirds are taking to the road and bringing you the only rock tour this side of Christmas that'll get you running wild.
Luger Boa whipped audiences into a frenzy all over the country headlining the sold out State Of Rock tour in the winter time, confirming their status as one of the most electrifying live acts around. The first single 'Lazy' from the forthcoming 2nd album is a certified radio hit, and right now their new single 'Paralyzed' is gatecrashing the airwaves with many describing it as the soundtrack to the 2010 Summer! Unpredictable, Wild and always entertaining, Luger Boa are an experience not to be missed! (See at your own risk).
The Earlybirds have had a massive year, with their debut album 'Favourite Fears' entering the NZ Album chart at Number Seven and a plethora of five star reviews. And rest assured the live act lives up to the hype. Anthemic rock tunes, fast devil-may-care melodies and an energy you can't help but become a part of, this band is irresistible, you may just lose your mind! No strangers to the local touring circuit they've already gigged with The Feelers, Opshop, Pluto, Midnight Youth and UK super group The Stereophonics. They are a formidable live experience and are sure to incite a Major Reaction!

Restaurants to book near Luger Boa & The Earlybirds Plus Guests- Rock n' Roll Riot: CANCELLED