Transports Exceptionnels
107 Cable St, Wellington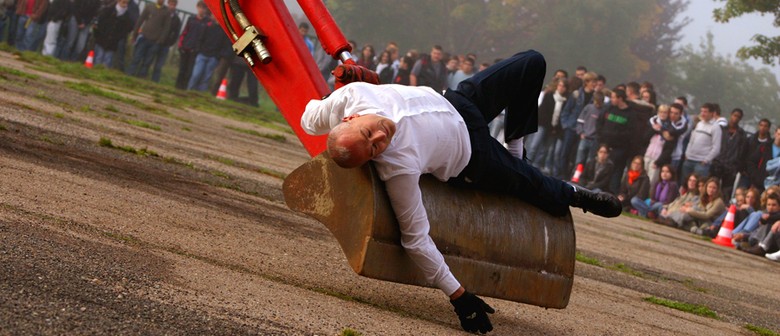 Restrictions
Website
Listed by
Compagnie Beau Geste / France
A dance duet between man and machine is the simplest way to describe the breathtaking outdoor performance of Transports Exceptionnels. Transcending spectacle and danger, dancer Philippe Priasso is paired with a mechanical digger in this astoundingly witty exploration of the traditional "dance for two".
Performed to the dramatic voice of Maria Callas, Transports Exceptionnels follows an intimate seduction initiated by Priasso. Flesh meets iron in a tender give and take, and the digger's innermost sensitivity is revealed – rendering her almost human. Nothing will prepare you for the surprise of this emotional romance, which is both industrial and poetic.
Exploring the power and grace of relationship with refreshing humour and honesty, Dominique Boivin's choreography expands and redefines dance tradition and the use of outdoor space in this unforgettable performance. Since its creation, Transports Exceptionnnels has fascinated audiences young and old with its bold expression of imagination and courage.
Duration: 20 mins