This event's been cancelled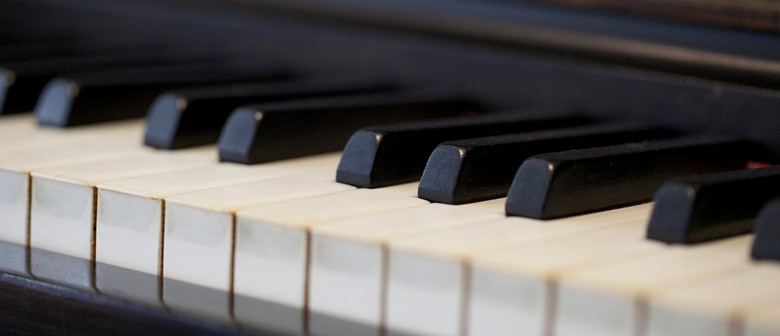 Solo piano recital by William Green. From Bach to Gershwin and Barber, Wagner to Lilburn and Body, this solo piano recital focuses on the small and the lyrical - often clothed in the unusual! A special emphasis on New Zealand music includes the premiere of William Green's "Rags
Without Riches", a quirky salute to the world of ragtime.
Programme:
- Johann Sebastian Bach (1685-1750; Germany) arranged F. Busoni [4] Nun Komm der Heiden Heiland
- Frank Hutchens (1892-1965; New Zealand) [8] The Enchanted Isle & Sea Music
- Ernest Jenner (1892-1971; New Zealand) [3] Foxglove Bells
- Douglas Lilburn (1915-2001; New Zealand) [3] Piece '81
- Robert Burch (1929-2007; New Zealand) [3] No. 3 from Four Bagatelles
- Alfred Hill (1869-1960) Come Again Summer
- Samuel Barber (1910-1981; USA) arranged W. Green [8]
- The Crucifixion, from Hermit Songs, Sure on that Shining Night & To Leave, to Break, from Vanessa
- William Green (b.1962; New Zealand) [9] Rags without Riches
Interval
- George Gershwin (1898-1937; USA) [12] Love Walked In (arranged P. Grainger), They're Writing Songs of Love (arranged M. Finnissey) & Embraceable You (arranged E. Wild)
- Jenny McLeod (b.1941; New Zealand) [2] Tone Clock Piece No. 2 and No.4
- Jack Body (b.1944; New Zealand) [3] No. 5 from Five Melodies
- William Green (b.1962; New Zealand) [2] No. 5 from Five Miniatures
- Helen Bowater (b.1952) No Problem from Little Bit
- Michael Norris (b. 1973; New Zealand) [7] Amato (Commissioned by the Caprice Arts Trust)
- Richard Wagner (1813-1883; Germany) arranged F. Liszt [7]
- Isolde's Liebestod
Restaurants to book near The Enchanted Isle: CANCELLED