Unfortunately, this event's been postponed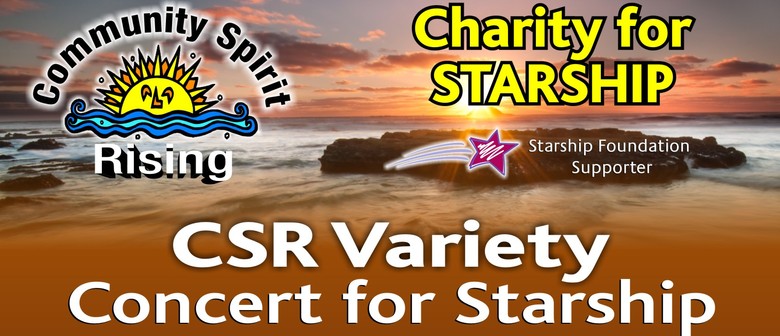 C.S.R will showcase some of our best, along with special guests, in a Charity show for Starship.
C.S.R (Community Spirit Rising) was formed in 2009; Over 35 performing artists on different occasions. We are individual artists that come together for shows. Our talent range is: dance, performance poetry and rap, comedy, guitar & song, piano, memory & multi tasking demos. Scouting the community for emerging talent, offering them training and support to finally performing on stage in community family shows as the united group called C.S.R - Community Spirit Rising.
We have a commitment to support New Zealand charities (Starship) and have held some great shows this year in local theatres, recently creating & hosting the 2011 Talent Quest for North Shore.
C.S.R offers a hand to any emerging talent and has a goal to host National talent quests. Our Motto is simple "We are SpiritRising - Journey with us".
Restaurants to book near C.S.R - Charity for Starship Variety Concert: POSTPONED