This event's been cancelled
Jimmy Buffett: CANCELLED
Eastern Viaduct, Viaduct Harbour, CBD, Auckland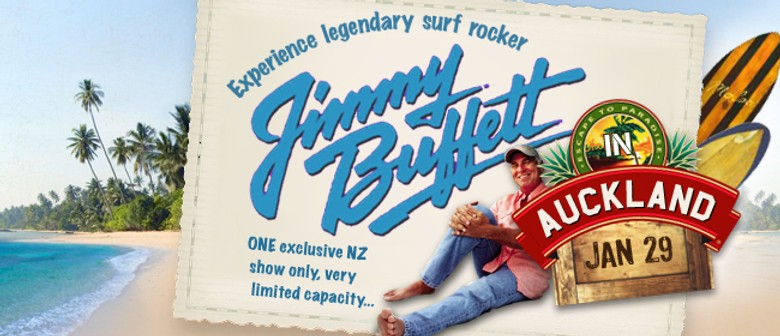 Restrictions
Related Artists
Listed by
As has been widely reported in the media this morning, Jimmy Buffett experienced a major fall last night at the final moment of his encore performance at the Hordern Pavilion, the third of his three sold out Sydney shows on his first Australian tour in more than 20 years.
Jimmy spent the night in hospital and has since been discharged. He was scheduled to perform at the Auckland Viaduct on Te Wero Island this Saturday night but unfortunately, he will be cancelling the New Zealand show to allow himself time to recover from his injuries.
Jimmy would like to thank all of his fans for their support, and wants them all to know that he will return.
All tickets purchased from eventfinder.co.nz will be automatically refunded to the credit card used for the purchase in full on Friday 28th January 2011. Eventfinder asks that patrons please allow up to 3 days for this to appear on their credit card statement. Patrons with an enquiry regarding their refund can contact support@eventfinder.co.nz.