Unfortunately, this event's been postponed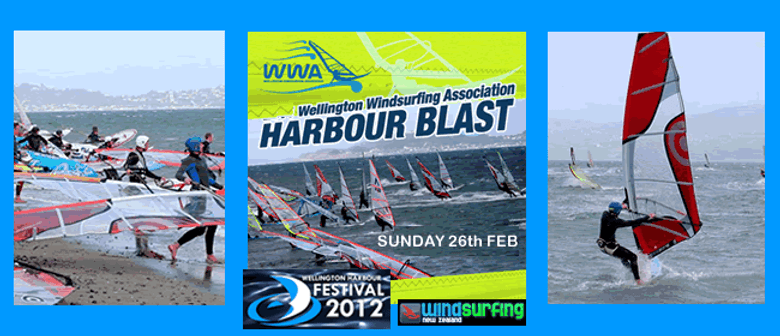 When:
Sun 26 Feb 2012, 9:00am–3:00pm
Where: Hikoikoi Reserve,

Kircauldy Street, Petone, Lower Hutt, Wellington Region
Websites:
It's Harbour Blast time again! Time to pray for wind somewhere between 1 knot (2010) and 35 knots (2008)! In conjunction with the Wellington Harbour Festival 2012 and RPNYC.
The WWA Harbour Blast is a great fun event for all confident waterstarting windsurfers. In a northerly wind entrants sail from Petone Beach near Hikiokoi Reserve down the harbour to Eastbourne, finishing at Robinson Bay Beach near the RSA. In a southerly wind the course is reversed.
The WWA encourages everyone to take part. We have organised safety cover boats and the event will only take place if conditions allow and fall within pre-defined wind limits.
You must be a member of WWA or another Windsurfing NZ affiliated club.
Further details will be posted on this page soon, including pre-registration. Watch deepfried.tv for updates too.
Hope to see you there!