Unfortunately, this event's been postponed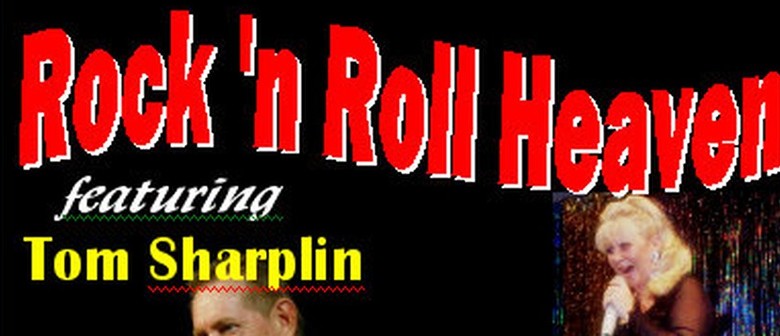 Restrictions:
All Ages Licensed
Related Artists:
This show has been postponed until further notice - watch this space.
Don't miss this fantastic rock 'n' roll show with special guest star, NZ's Mr Rock 'n Roll, Tom Sharplin performing your favourite hits from the '50s and '60s.
The showcase also features Karen Davy, singer, songwriter and recording artist performing hits from the fifties, sixties and seventies.
The show also includes 'The Elderly Brothers', a tribute to The Everly Brothers who were not only among the most important and best early rock & roll stars, but also among the most influential rockers of any era. Their legacy was and is felt enormously in all rock acts that employ harmonies as prime features from the Beatles, Simon & Garfunkel, and legions of country-rockers to modern-day roots rockers like Dave Edmunds and Nick Lowe (who once recorded an EP of Everly's songs together).
Also in the show is 'Chuck Berried', a tribute to Chuck Berry the man said to have 'invented' rock and roll by combining country & western guitar licks with a rhythm and blues feel as demonstrated in his first hit single Maybellene. An extensive repertoire of hits followed that influenced groups like the Beatles and the Rolling Stones – Johnny B. Goode, Roll Over Beethoven, Memphis Tennessee, Sweet Little Sixteen, No Particular Place To Go, You Never Can Tell. His stage antics are legendary, including his famous 'duck-walk' and infectious wit.
The band includes Billy London (ex Aussie Pleazers) on guitar and lead vocals who plays Chuck Berried, and along with Ken Strong (ex Desperadoes: Eagles Tribute Band) lead guitar and vocals, perform the Elderly Brothers duo backed by Mal Finlayson (ex Silhouettes) on drums and John Campion (ex Desperadoes) bass and vocals.
Restaurants to book near Rock 'n' Roll Heaven Show with Special Guest Tom Sharplin: POSTPONED