Sorry, this event's been and gone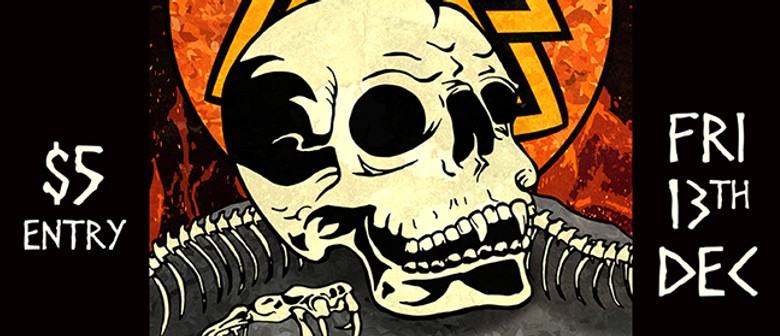 Where: Bar Medusa,

154 Vivian St, Te Aro, Wellington
Website:
Bar Medusa in association with Junk DNA presents Ashes of the Gorgon.
Bar Medusa will soon be no more. The gorgon has been slain and all that remains is a black cloud of ash-filled smoke. As the deadly fog begins to fade, figures appear. Part man, part machine, dragging chains and grinding steel on steel. They want you, they'll hunt you, they are here to transport you to the acrid wasteland of their dark future.
Mischancerie (Wgtn) - 9pm
http://www.youtube.com/watch?v=8q0MZpVMKlY
Aut0n (ChCh) - 9:45
https://www.facebook.com/aut0n
Dying Of The Light (Ak) - 10:35
https://www.facebook.com/dyingofthelightnz
Crash-Scan (Wgtn) - 11:30
https://www.facebook.com/crashscannz
Project:Blood (Palmy) - 12:15
https://www.facebook.com/ProjectBlood
Keller Kinder (Wgtn) - 1am
https://www.facebook.com/kellerkindermusik
Doors 8pm, Happy Hours 8-10pm, $7 snakebites from 10pm
Bands start at 9pm and take you deep into the night.
Restaurants to book near Ashes Of The Gorgon - The last night at Bar Medusa