Sorry, this event's been and gone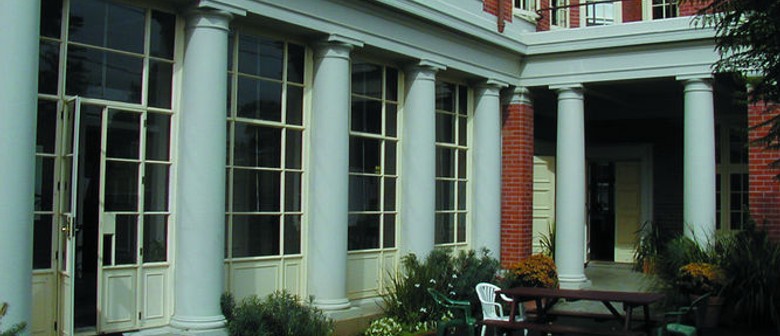 When:
Mon 29 Apr 2013, 6:00pm–7:30pm
Where: Euroasia,

10 Titoki Street, Parnell, Auckland
Ticket Information:
incl GST:

$649.00

If paid 14 days prior incl GST:

$619.00

Additional fees may apply
Website:
By the end of this course, you will know enough to 'get by' in Korean: you will be able to cope with the most common everyday situations by asking and answering simple questions, and you will be able to understand people when they speak to you about the situations covered. You can expect to be understanding more of what people say, and growing in your confidence to respond appropriately. This course is for complete beginners, with no previous knowledge of the language required.
Description
Unit 1 - Greetings
Unit 2 - Professions
Unit 3 - Nationalities and languages
Unit 4 - Family
Unit 5 - Time and transport
Unit 6 - Free time activities and weather
Unit 7 - Shopping for clothes
Unit 8 - Shopping for food
Unit 9 - Accommodation
Unit 10 - Restaurants
Unit 11 - Directions
Unit 12 - House and home
Unit 13 - Talking about people
Unit 14 - Free time
Unit 15 - Places in the world
Unit 16 - Sickness and health
Unit 17 - At the supermarket
Unit 18 - At the chemist's
Unit 19 - The big event
Unit 20 - At the cinema
Start Mon 29 Apr 2013 6:00 PM
End Mon 23 Sep 2013 7:30 PM
Session Details
Session 1, Mon 29 Apr 2013 6:00 PM - 7:30 PM
Session 2, Mon 6 May 2013 6:00 PM - 7:30 PM
Session 3, Mon 13 May 2013 6:00 PM - 7:30 PM
Session 4, Mon 20 May 2013 6:00 PM - 7:30 PM
Session 5, Mon 27 May 2013 6:00 PM - 7:30 PM
Session 6, Mon 10 Jun 2013 6:00 PM - 7:30 PM
Session 7, Mon 17 Jun 2013 6:00 PM - 7:30 PM
Session 8, Mon 24 Jun 2013 6:00 PM - 7:30 PM
Session 9, Mon 1 Jul 2013 6:00 PM - 7:30 PM
Session 10, Mon 8 Jul 2013 6:00 PM - 7:30 PM
Session 11, Mon 22 Jul 2013 6:00 PM - 7:30 PM
Session 12, Mon 29 Jul 2013 6:00 PM - 7:30 PM
Session 13, Mon 5 Aug 2013 6:00 PM - 7:30 PM
Session 14, Mon 12 Aug 2013 6:00 PM - 7:30 PM
Session 15, Mon 19 Aug 2013 6:00 PM - 7:30 PM
Session 16, Mon 26 Aug 2013 6:00 PM - 7:30 PM
Session 17, Mon 2 Sep 2013 6:00 PM - 7:30 PM
Session 18, Mon 9 Sep 2013 6:00 PM - 7:30 PM
Session 19, Mon 16 Sep 2013 6:00 PM - 7:30 PM
Session 20, Mon 23 Sep 2013 6:00 PM - 7:30 PM
April 29
20 weeks, 10 wwks (Mon 6:00 PM – 7:30 PM) + 10 weeks (Mon 6:00 PM – 7:30 PM) Auckland
Presenter: Euroasia Teacher
Restaurants to book near Korean 1 + 2 Package Language Course