This event's been cancelled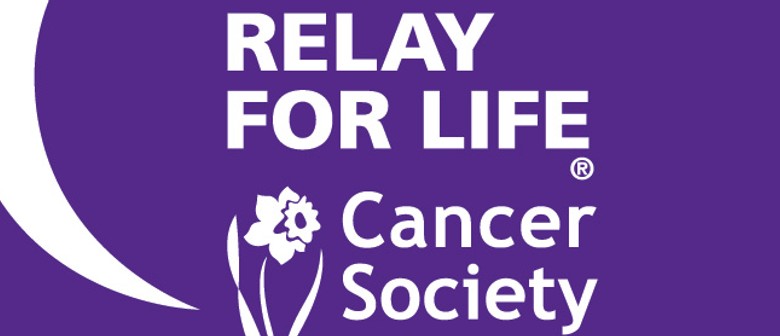 Ticket Information:
Additional team members:

$20.00

Team registration (10 people):

$200.00

Additional fees may apply
Website:
Who will you Relay for?
Relay For Life is a unique overnight team event, fundraising for the Cancer Society and those affected by cancer.
Teams fundraise together in the lead up to Relay - then camp out & walk the 400m loop track to complete the 18 hour team Relay challenge. You don't need to be an athlete to take part. Run or Walk, you can do 1 or 100 laps, all you need is team spirit to keep the baton moving.
We welcome you, your friends, family (the kids) and work mates to join the thousands of Kiwis who will be part of the 22 Relays around New Zealand this year.
Relay For Life is a chance to celebrate life today, remember the faces of those we have lost, and to fight back against a disease that takes so much.
Relay has a festival atmosphere with entertainment, games & special ceremonies including a special candlelight remembrance ceremony at dusk.
You can be part of this event in a number ways:
- Sign up a team of 10 or more and walk through the night for the fight against cancer (registrations Nov - Dec).
- Walk beside others as a cancer survivor & let us host you as a Relay VIP.
- Join one our Relay volunteer event planning committees to help make your local Relay For Life happen.
Register a team for Relay now & secure your team spot at Relay For Life. Once registered we will help you to recruit your team mates, to share you Relay story & to start your fundraising.
Restaurants to book near Relay For Life: CANCELLED