Sorry, this event's been and gone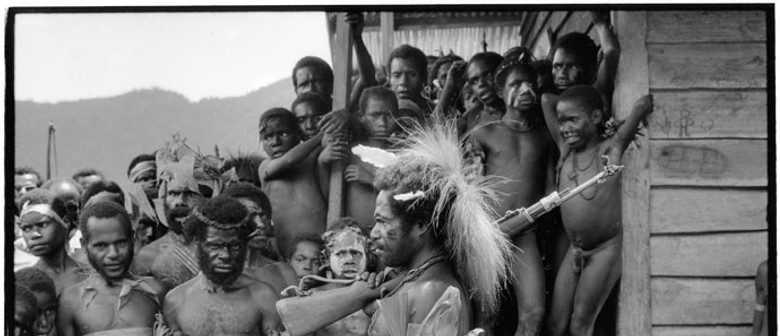 When:
Wed 17 Apr 2013, 10:00am–4:30pm
Thu 18 Apr 2013, 10:00am–4:30pm
Fri 19 Apr 2013, 10:00am–4:30pm
Sat 20 Apr 2013, 10:00am–4:30pm
Sun 21 Apr 2013, 11:00am–4:30pm
Website:
The Black Islands - Spirit and War in Melanesia.
Photography by Ben Bohane.
To the north of New Zealand and Australia lie the black islands - the archipelago of Melanesian nations stretching from Fiji to Timor. Over the last few decades as warring factions took hold of this area of the Pacific, it has come to be known as the 'arc of instability'.
Since 1994 photo-journalist Ben Bohane has journeyed through these islands to find and document the spirit worlds that local people inhabit so as to better understand their circumstances and ours. His photographs reveal the turbulent, layered relationships between traditional kastom beliefs and Christianity embroiled into the social and political movements of the area. It is a journey through what remains the most under-reported region in the world.
Bohane's practice as a photographer is immersive and involves living with a wide range of kastom, tribal and rebel groups, and at times risking his life.