Sorry, this event's been and gone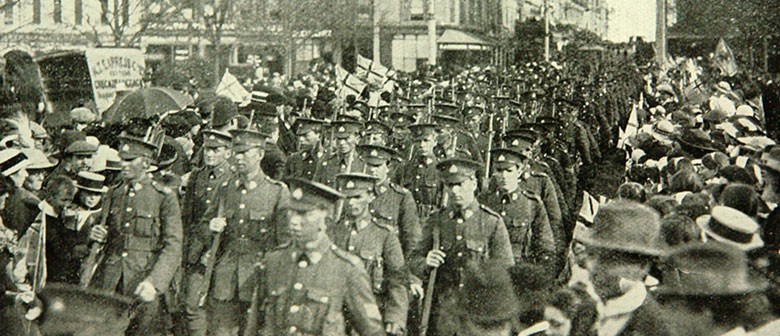 When:
Sun 28 Sep 2014, 1:15pm–4:00pm
1.15pm – Otago Red Cross History This talk has a strong focus on Otago relative to WW1. In addition 2015 marks 100 years of Red Cross activity in NZ and having been born out of conflict has a huge relevance to WW1.
2.15pm - Goodbye Cobber: Good Luck and God Bless - Dunedin based historian and author Keith Scott combines his research areas of early 20th century colonial social history and military history to talk about the moments of "goodbye", the local send offs for volunteers from their communities, the departure of the Otago and Southland soldiers on 22 September 1914 and the sailing of the entire Body NZEF. It is a story of deeply personal quiet moments amongst a storm of parading and showing off, a story of fear and foreboding not the flag waving - things the politicians deliberately avoided mentioning.
3.15pm – Six Weeks to Embarkation: Otago and Southland Patriotic Women's Association Margery Blackman will talk about the six weeks leading up to Embarkation from August 10 – September 21, 1914.
Restaurants to book near Embarkation Day - Talks