Sorry, this event's been and gone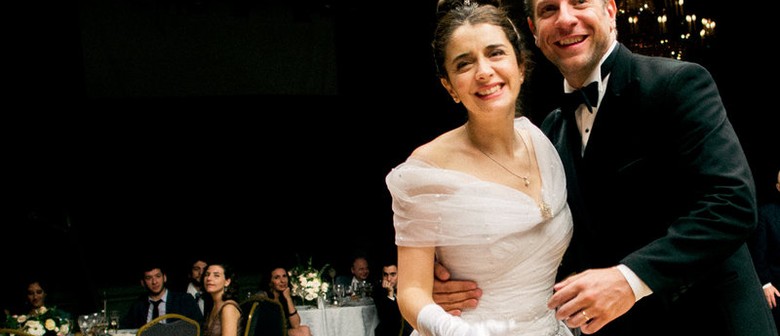 When:
Thu 21 Aug 2014, 4:00pm
Sun 24 Aug 2014, 8:15pm
Where: Hoyts Northlands,

Northlands Shopping Centre, Main North Rd, Papanui, Christchurch
A surprise Cannes sensation from Argentina, Wild Tales is a compendium of six lavishly produced shorts united by a theme of vengeance – the kind that explodes in spectacular outbursts, sometimes planned, sometimes not!
We end NZIFF 2014 with a roar – and the most entertaining film at Cannes this year. Writer-director Damián Szifrón single-handedly resurrects the portmanteau film, telling six blackly comic tales in which contemporary characters vent their frustrations in fabulous revenge plots and spectacular meltdowns. Beware the reviews: they're fantastic, but they give away some of Szifrón's most niftily delivered narrative bombshells.
"Superimposed on images of wild animals, the opening credits for Wild Tales pave the way for a marvelous satire filled with deranged Argentines driven by primal desires to act out. Pedro Almodóvar's is among the producing credits, further laying the groundwork for a movie rich in playful and macabre outbursts… Szifrón has accumulated a filmography in his native country for years without the rest of the world taking much notice, but there is more than enough rambunctious innovation and intelligence on display here to change that for good… The movie unfolds like a Buñuel comedy on speed, veering from one gasp-inducing instance to another… Impeccably edited with fluid camerawork and a scale that includes a fair number of explosions, bloody fights and stunt work, the movie's polished quality holds its polemics together… Judging by the movies, Argentines are itching to take stand against the country's backward social constructs and bureaucratic hangups alike… Wild Tales uses the mold of sketch comedy to assemble an epic indulgence in a demented form of catharsis." — Eric Kohn, Indiewire

"Wickedly delightful… For pure viewing pleasure, the one wild card in the Cannes competition this year is unlikely to be beaten."- Jay Weissberg, Variety
Restaurants to book near NZIFF - Wild Tales