Sorry, this event's been and gone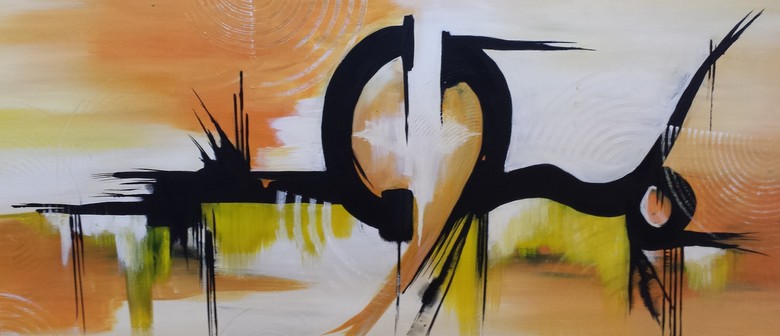 When:
Wed 23 Jul 2014, 10:00am–5:00pm
Thu 24 Jul 2014, 10:00am–5:00pm
Fri 25 Jul 2014, 10:00am–7:00pm
Sat 26 Jul 2014, 10:00am–3:00pm
Mon 28 Jul 2014, 10:00am–5:00pm
Tue 29 Jul 2014, 10:00am–5:00pm
Wed 30 Jul 2014, 10:00am–5:00pm
Thu 31 Jul 2014, 10:00am–5:00pm
Fri 1 Aug 2014, 10:00am–6:00pm
Sat 2 Aug 2014, 10:00am–3:00pm
Mon 4 Aug 2014, 10:00am–5:00pm
Tue 5 Aug 2014, 10:00am–5:00pm
Wed 6 Aug 2014, 10:00am–5:00pm
Thu 7 Aug 2014, 10:00am–5:00pm
Fri 8 Aug 2014, 10:00am–6:00pm
Sat 9 Aug 2014, 10:00am–3:00pm
Taylor-Jensen Fine Arts is the venue for an exhibition which draws together the work of sixteen practicing art teachers from Manawatu schools. The Art Room will exhibit work in a variety of media including painting, drawing, mixed media, ceramics and photography. The exhibiting artists continue their own practice whilst supporting, guiding and educating their students on a daily basis. This can be a massive challenge given the intensity of young people's creative and educational needs and the stresses of the secondary school teaching environment. As one of their number has said: "The more you dedicate yourself to helping your students, the less energy and creativity remains available to spend upon yourself." Yet these art teachers understand that they need to continue to practice their art to stay connected to their own creative desires, to maintain the passion that drove them into the arts from the outset. "Continuing to create also keeps us engaged and sympathetic to the struggles that we put our students through."
Exhibition organiser, Jon Clarke from Palmerston North Girls' High School writes: "The art room in any school is a special place with a unique feel. There is a shared understanding that mysterious and wonderful things have and continue to happen here. The walls become a shrine to inspiration, exploration and a history of the past creativity by long forgotten faces. We understand that in some ways our own exhibition will reflect that environment. We are all passionately creative people who come from a wide variety of backgrounds and work across a range of media. The collection of work is therefore quite unusual as the binding aspect is not in the work but in the shared backgrounds of the artists. It will be interesting to see if shared themes come through."
The work of an art teacher is embedded in assisting young minds to discover their own creativity. It necessitates creating a connection to help them identify where their passions lie, developing an understanding of contemporary art and directing energy to positive outcomes.
The sixteen art teachers included in this exhibition are Jon Clarke (ceramics), Kate Sione (mixed media) and Donna Manly (painting) who teach at Palmerston North Girls' High School; Tanu Aumua (drawing) from Manukura (Maori immersion school); David Taylor (painting) and Dennis Pierce from Feilding High School; Lisa Purda (photomontage) from Saint Peter's College; Julie Fogarty (painting) from Palmerston North Boys' High School; Steve Turpin (painting) and Keith Dobson (photography) both teach at Awatapu College; Juliana Henry (mixed media) and Daniela Brown (painting) from Longburn Adventist College; Jane Adson (drawing and painting) from Queen Elizabeth College; Leight Munro (painting) from Waiopehu College; Andrew Yates (photography) from Taihape Area School and Nikki Key (painting) who is a Student Teacher.
Restaurants to book near The Art Room: Works by Manawatu Art Teachers Association