Sorry, this event's been and gone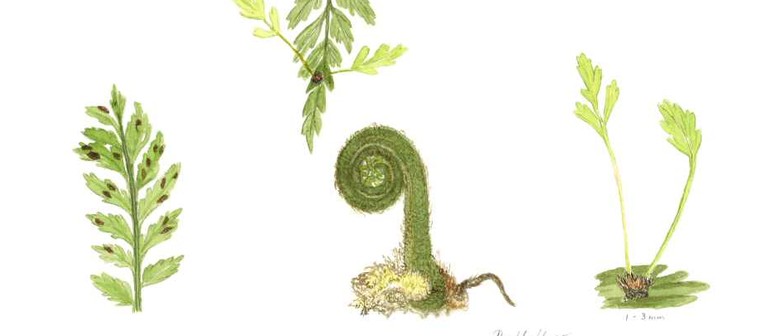 When:
Sun 30 Nov 2014, 1:00pm–4:00pm
Website:
The Canterbury Plains Florilegium Exhibition, which opened the new Christchurch Botanic Gardens visitor centre, was the result of a three-year project involving some of the country's leading botanical artists. The exhibition includes 26 works by 14 botanical artists and showcases accurate studies of native plants. In contemporary usage, a florilegium is a collection of scaled, measured and botanically correct paintings and drawings of plants from a specific location. The plant specimens include white clematis, ribbonwood, supplejack, NZ flax, swamp kiokio, kohuhu, porcupine shrub, white pine, NZ ash, pepper tree, ngaio, red matipo, totara and kowhai. Each artist had their own choice of media. Although Christchurch-based, the Botanical Art Society of New Zealand has members nationwide.
Image: (Sample) Pam Hollow, Asplenium bulbiferum