Sorry, this event's been and gone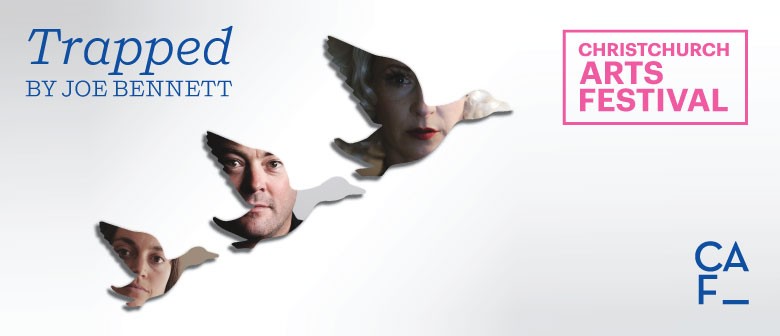 When:
Thu 3 Sep 2015, 8:30pm–9:50pm
Fri 4 Sep 2015, 8:30pm–9:50pm
Sat 5 Sep 2015, 8:30pm–9:50pm
Sun 6 Sep 2015, 8:30pm–9:50pm
Website:
In the fens of Eastern England they used to trap ducks in netting tunnels. The mouth of a tunnel would be wide and tall and ducks would swim happily into it feeling no sense of threat. But as the tunnel went on it turned round corners and  became lower and narrower. The ducks paddled on until they turned a final corner and found themselves in a little netted enclosure where a duck-catcher sat patiently waiting.
In Trapped, written by Christchurch's Joe Bennett, a barman, a butcher's daughter and a contortionist tell the stories of their lives. They do not know each other and the unique and random details of what happened to each of them have only one thing in common.
Restaurants to book near Christchurch Arts Festival: Trapped