This event's been cancelled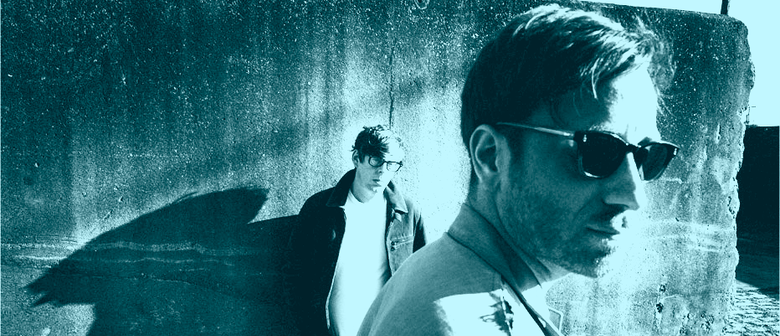 Websites:
Related Artists:
The Black Keys return to New Zealand off the back of their successful 8th full-length album Turn Blue.
As part of the Turn Blue World Tour, the band will perform in Christchurch and Auckland in April 2015.

The tour celebrates the duo's success with Turn Blue, which debuted on both the Billboard 200 at number one and on the NZ Charts at number two, and is the band's highest charting album to date internationally. The album debuted in Top 5 and Top 10 charts worldwide with the first single "Fever" sitting at the top of radio lists. Their latest single "Gotta Get Away" can currently be heard on the airwaves.

The album was produced by Danger Mouse and The Black Keys' Dan Auerbach and Patrick Carney. Turn Blue follows the critically and commercially acclaimed album El Camino which spawned the huge hits "Lonely Boy" and "Gold On The Ceiling" and also saw the band take home three Grammy Awards for Best Rock Performance, Best Rock Song and Best Rock Album.

"We are always trying to push ourselves when we make a record—not repeat our previous work but not abandon it either. On this record, we let the songs breathe and explored moods, textures and sounds. We're excited for the world to hear Turn Blue." – Patrick Carney
Of the album, the band says Turn Blue could refer to:
A: Suffocation
B: Sadness
C: Numbness from extreme cold
D: A Cleveland late night TV host from the 1960s named Ghoulardi
E: All of the above

This will be the fourth visit to NZ for The Black Keys who first graced our shores in 2005. Don't miss the all new live show from one of the world's hottest rock n roll bands!

Special guests on the show will be Southampton's favourite power trio Band Of Skulls. No strangers to sharing world stages with the BKs, the connection has also led to Dan Auberach mixing "Hoochie Coochie" off their third album Himalayan, which was released earlier this year. Since breaking out of the blocks in 2008, BOS have taken a traditional approach: gigging and grafting and slowly building their arsenal into a formidable sonic weaponry. Their place on the bill will certainly raise the ante on what promises to be the most explosive show of 2015.
Tickets On Sale Now!
For show & ticketing info go to, MuchMore Music website.
Restaurants to book near The Black Keys with Band Of Skulls: CANCELLED