Sorry, this event's been and gone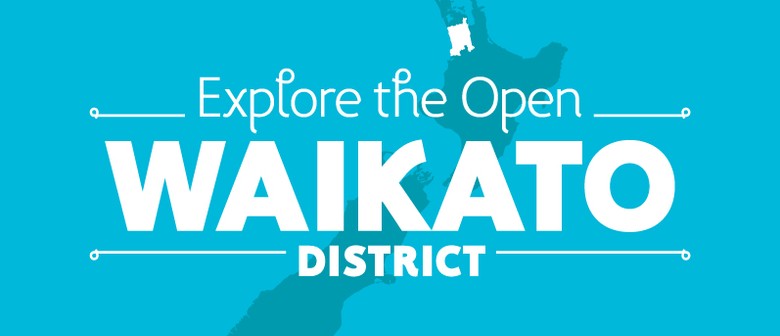 When:
Tue 13 Dec 2016, 9:00am–5:00pm
Tue 14 Feb 2017, 9:00am–5:00pm
Tue 14 Mar 2017, 9:00am–5:00pm
Tue 11 Apr 2017, 9:00am–5:00pm
Tue 9 May 2017, 1:00pm–4:00pm
Tue 13 Jun 2017, 1:00pm–4:00pm
Tue 11 Jul 2017, 1:00pm–4:00pm
Tue 8 Aug 2017, 1:00pm–4:00pm
Tue 12 Sep 2017, 1:00pm–4:00pm
Tue 10 Oct 2017, 1:00pm–4:00pm
Tue 14 Nov 2017, 1:00pm–4:00pm
Website:
Huntly business people can now access free advice, support and potentially funding to help their enterprise grow.
Waikato District Council, as part of its Open Waikato economic development service, has partnered with Waikato Innovation Park to offer the free business service from Huntly. The service offers support for start-ups plus advice on business expansion, export market development, research and development funding and product development. The service is already available in the south of the district, based at Ruakura in Hamilton.
Waikato Innovation Park is the lead agency for New Zealand Trade and Enterprise and Callaghan Innovation funding programmes. The Park's business growth advisors can facilitate business access to the Food Innovation Network which provides services and facilities for food manufacturing businesses developing new products.
Waikato district Mayor Allan Sanson said council's economic development team (Open Waikato) had worked hard to extend the service into Tuakau, Raglan and Huntly and surrounds.
Waikato Innovation Park business growth advisor Peter Davey said the main criteria for assistance was a desire to grow.
"We're very interested in helping local businesses that are wanting to grow, facing technical roadblocks, or looking to take on new skills that will enable business growth."
Business people can access the free service on the second Tuesday afternoon of every month and meet with a Waikato Innovation Park business advisor at the Huntly library meeting room 'Minds meet here" on the main road in Huntly.
Appointments can be made by emailing - info@openwaikato.co.nz or by calling Open Waikato's freephone - 0800 252 626.