This event's been cancelled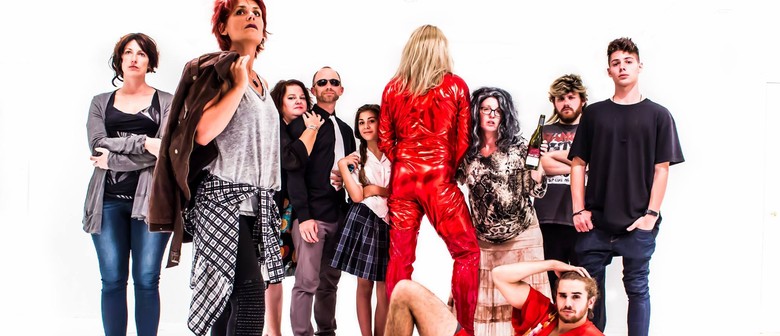 When:
Fri 30 Sep 2016, 7:30pm–9:30pm
Sell out show, Bananaruma the Musical is on for a special two night performance before hitting the road on a mini South Island tour! Don't miss your opportunity to see this rave show about a successful 80's tribute band who sack their unreliable third member and have just one week to replace her before the biggest gig of their career.
Add to that the mayhem of the band's van getting nicked, a drug stash going up in smoke, relationships being pushed to the limits and new friendships being formed in the most unlikely circumstances and you've got a show you won't want to miss.
Audience remarks:
'The best thing I've seen in years!' 'This should be out on the road, everyone needs to see this.' 'I laughed till I cried.' 'I haven't laughed so hard in a long time!'.
The Playhouse has an excellent menu to choose from, so come early and enjoy the food. Break out the 80's gear from your wardrobes, turn up in costume and stay on and celebrate our pending South Island tour after the show at our 80's disco. Our host has a load of original vinyl longing to see the light of day. This is your chance to party Banana style.