Sorry, this event's been and gone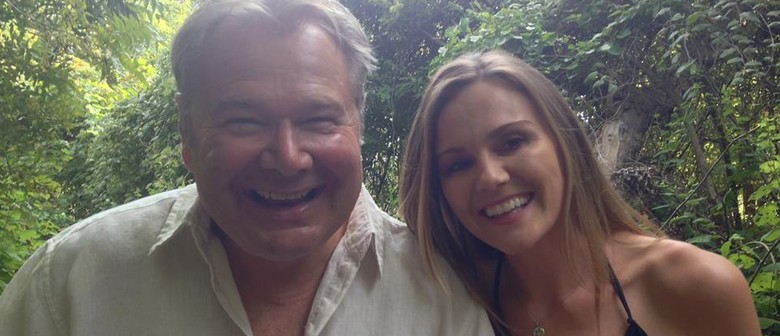 When:
Fri 8 Apr 2016, 6:45pm–10:00pm
Sat 9 Apr 2016, 10:00am–6:00pm
Sun 10 Apr 2016, 10:00am–6:00pm
Where: Te Papa,

55 Cable St, Wellington
Website:
Transforming Cellular Memory is a powerful Healing and Enlightenment process that uses Divine Light to take the body through deep Cellular Purification. With a background in psychotherapy, and 30 years of experience developing this work, Don brings a powerful clarity tempered with warmth and humour. This is Don's first time in New Zealand and he is visiting between workshops in Bali and Istanbul, so don't miss the chance to work with this master of healing and transformation.
What is Transforming Cellular Memory?
As you come into this world, you take on an accumulation of belief systems and mind-sets that may have nothing to do with who you really are. This inherited baggage can weigh you down, create illness and limitation, and stifle your ability to live from a place of passion, freedom and truth.
What will I feel?
The intelligence of this energy will start to unravel and unlock old fears, tensions and traumas. You may feel your body or certain muscle groups tighten and relax as layers of blockages let go. You may feel tingling in the cells or synapses as age old patterns disperse. It may be sudden or reverberate for days but the results will last a lifetime.
As well as working with individual issues, Don teaches the structure of Transforming Cellular Memory including how to develop a personal relationship with Spirit, moving through cultural limitations, developing intuition and learning to sense energy, and developing healthy relationships based in freedom and aliveness, deep love and trust.
Please note that the Friday evening will be at St Andrews on the Terrace, and the Saturday and Sunday will be at Te Papa. There is also an introduction evening with Don Hanson at St Andrews on the Thursday evening - please see separate listing. Contact julieforsey@hotmail.com for further information and to book your place.
Restaurants to book near Don Hanson - Transforming Cellular Memory