This event's been cancelled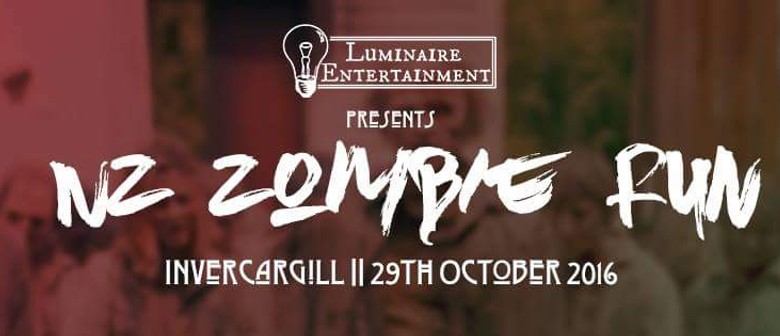 When:
Sun 11 Dec 2016, 12:00pm–4:30pm
Where: Queens Park,

Gala Street, Invercargill, Southland
The infection is spreading...
When the scientists at the Luminaire Lab created the symbiotic virus, they had no idea what to expect. Everything was fine... until someone dropped a vial...
Luminaire Entertainment presents the Invercargill Zombie Run.
Players have the choice of starting as a human or zombie.
Humans: You will be given 2 armbands and a card with some GPS coordinates. Your task is to make it to all of the checkpoints without being tagged by a zombie. If you get tagged, then you give one of your armbands to the person who tagged you, and you become a zombie. You will be given the coordinates for the finish line once you've been to all of the checkpoints.
Zombies: You will be given 1 armband. Your task is to find the humans and tag them to convert them into zombies. Your goal is to be the best-fed zombie.
Prizes and trophies will be given to the human who finishes first, and to the zombie who collects the most 'human' armbands.
What you need to know:
- The course to get to all of the checkpoints is around 8km.
- You will be running around the town, which includes crossing roads. Luminaire Entertainment encourages you to take care when crossing those roads - which is why zombies aren't allowed to tag humans when they are at a pedestrian crossing.