Sorry, this event's been and gone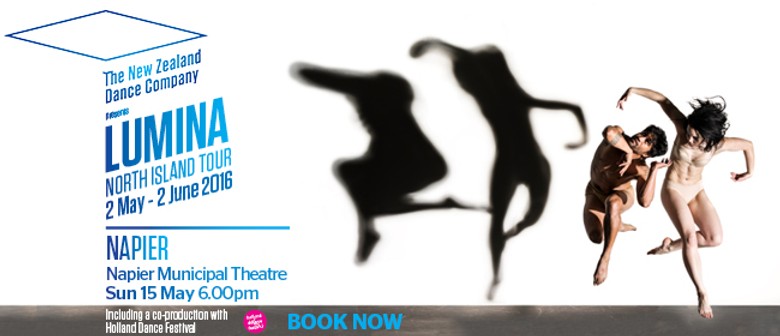 Presented by The New Zealand Dance Company
Lumina features three incomparable pieces of contemporary dance that explode off the stage
in a "ground-breaking" and "hypnotic" (NZ Herald) spectacle of light, sound and movement.
Malia Johnston (WOW Arts Stage Director, Principle Choreographer 2002-2014) and her
creative partners composer Eden Mulholland and AV Designer Rowan
Pierce create Brouhaha; a bold, loud and energetic world in which the dancers are explorers
and artful unravelers of rawness and refined beauty.
Louise Potiki-Bryant (winner of the Harriet Friedlander Residency 2014) and AV Designer/
Composer Paddy Free (Pitch Black) create In Transit; a thoughtful work, which is a vivid
reflection of the traces left behind in the Māori ritual of encounter.
Stephen Shropshire (USA/Holland) in collaboration with composer Chris O'Connor (The
Phoenix Foundation) creates an international commission in co- production with the Holland
Dance Festival. The Geography of an Archipelago sees a trio of dancers exploring the
emotions that accompany exile and belonging.
Restaurants to book near Lumina - 2016 North Island Tour