Sorry, this event's been and gone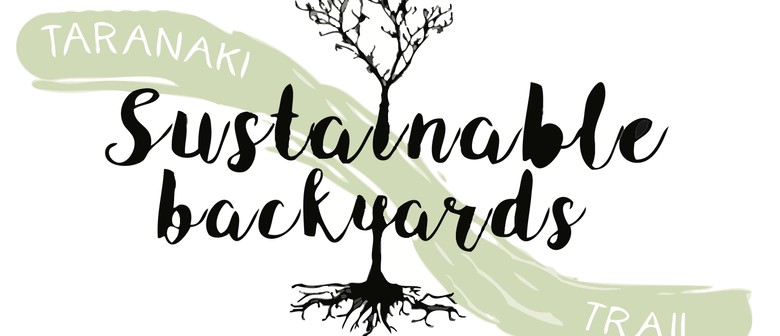 When:
Fri 28 Oct 2016, 10:00am–12:00pm
Sat 29 Oct 2016, 10:00am–5:00pm
Sun 30 Oct 2016, 10:00am–5:00pm
Mon 31 Oct 2016, 9:00am–4:00pm
Tue 1 Nov 2016, 9:00am–5:00pm
Wed 2 Nov 2016, 9:00am–7:00pm
Thu 3 Nov 2016, 9:00am–4:00pm
Fri 4 Nov 2016, 9:00am–4:00pm
Sat 5 Nov 2016, 10:00am–4:00pm
Sun 6 Nov 2016, 10:00am–6:00pm
Websites:
The Taranaki Sustainable Backyards Trail is a showcase of exciting local properties that are creatively designed to offer their human inhabitants a more sustainable lifestyle and contribute to a more resilient community. Join us on the Trail to be inspired to save money, grow food and live off the land, and reduce our impact on the environment - even on a small town plot. The Trail is about sharing enthusiasm, ideas, and inspiration with those who visit. There will be backyards of all shapes and sizes, school yards and front yards too!
Check out our website for the complete Brochure, Schedule, and Map of garden hours and their locations. There are also demo times and talks, so mark your calendars and don't miss out on this exciting opportunity!
Connect with us for the latest updates on Facebook and Instagram. Be sure to check into Sustainable Backyards on Facebook while on the Trail and #sustainablebackyards in your garden photos.