This event's been cancelled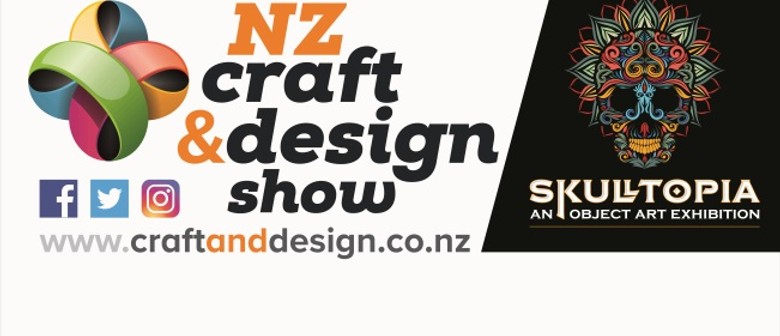 When:
Fri 30 Sep 2016, 10:00am–4:30pm
Sat 1 Oct 2016, 10:00am–4:30pm
Sun 2 Oct 2016, 10:00am–4:30pm
Ticket Information:
General Admission:

$9.00

Child Admission:

$4.00
Website:
The Bringing to life Craft and Design in New Zealand in a pop up exhibition for buyers of great aesthetics.
Get excited about shopping with ethical suppliers, design, craft, art and object artists.
- Ethical Design & Lifestyles.
- Handmade & Upcycling.
- Art & Object Art.
- Furniture Lighting Jewellery.
- Skulltopia Art Exhibition.
It's fair to say that Kiwis are keen Craft and design people with a long history of making things and applying clever innovation.

At the NZ Craft and Design Show join us in creating a regular pop up place for you to rely on finding the latest in Kiwi craft and design. Find a shopping ecosystem embedded in ethics, sustainability, with a design ecology unique to the makers and creators of NZ.

Here you'll find kiwis are the story tellers of our multiple histories, entrepreneurs, and endless possibilities. Wise shopping here ensures support for the creative sectors ensure a future influence by handmade, design and great ethos.

Restaurants to book near NZ Craft & Design Show: CANCELLED