Unfortunately, this event's been postponed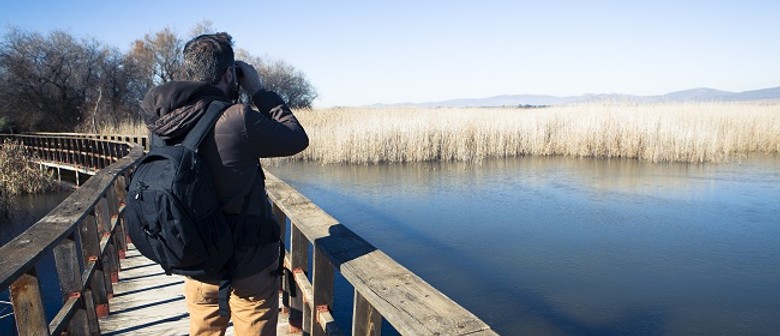 When:
Sat 2 Sep 2017, 1:00pm–4:00pm
Sat 9 Sep 2017, 1:00pm–4:00pm
Sat 16 Sep 2017, 1:00pm–4:00pm
Website:
Selwyn Community Education is based at Selwyn College, Kohimarama, Auckland. Some of the sessions for this course will be held offsite.
Tutor: Nathalia Jellyman
This course is primarily for the beginning bird watcher but designed to be appreciated by birdwatchers of any level.
We'll take easy walks through some of the best spots in Auckland for bird watching. As we go, we'll discuss families of birds and birds basic avian anatomy, birding by habitat, and how to identify bird songs. The emphasis of this course is not so much on biology or "competitive birding" but rather having fun in the field appreciating the beauty of birds in New Zealand, their songs and their lives.
Binoculars: Do you already own a pair of binoculars? If so, bring them along. Or borrow a pair from a friend. If not, wait until after session 1 when Tali will give some useful advice about buying suitable binoculars.
Binoculars will not be supplied for this course although the tutor will have a couple of spare pairs for students to try. Binoculars are not strictly required for bird watching, but they certainly add to the enjoyment and the range of birds to be enjoyed.
Restaurants to book near Bird Watching for Beginners: POSTPONED