Sorry, this event's been and gone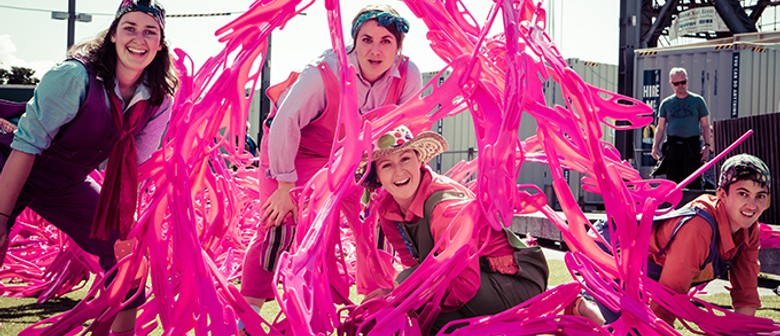 When:
Sat 14 Oct 2017, 1:00pm–3:00pm
Website:
A creative experience for children and their families
Is it a dinosaur, a spaceship, a chandelier, a cloud? Find out at the Kokomai Creative Festival in Greytown and Martinborough when you and Capital E bring Bloom to life.
Bloom consists of thousands of identical pink pieces that let children and big kids connect, construct and deconstruct 3D installations with no boundaries or rules. Creating installations with Bloom is like growing an alien garden, cultivating surreal landscapes that are truly one of a kind. Imagination and interaction are the fuel for this organic and collaborative sculpture experience, which is a great way to introduce children to sculpture and design.
Proudly supported by Capital E and principally funded by WCC Part of Experience Wellington, CNZ
All Ages
http://www.capitale.org.nz
https://www.facebook.com/CapitalEforchildren/
https://twitter.com/capitalenz
Capital E's Bloom Garden will also be at the Greytown Library at 9.30am on the 14th October and in Masterton at 10am on the 15th October.