This event's been cancelled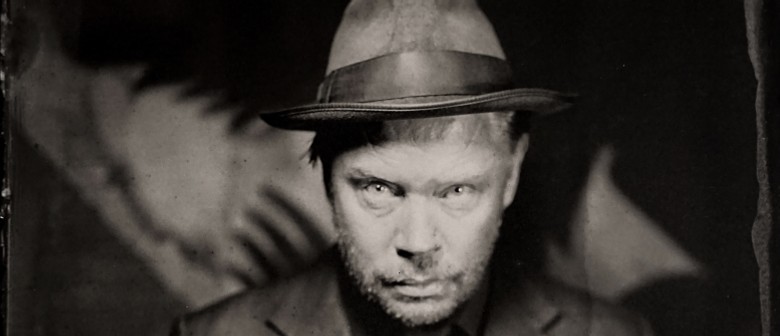 When:
Sat 18 Nov 2017, 7:30pm–10:00pm
Website:
Delaney Davidson is a New Zealand Singer Songwriter, Musician, and Visual Artist. Forging his own identity as a figure of the European Tour Circuit, he has been a strong part of the Voodoo Rhythm Family of Switzerland since 2003 and has started to build a name for himself in the USA.
Remember the slide show of the returned traveller? Remember the projected image on a sheet in the living room? Remember the live orchestra providing music to the movie you went to?
See all three combined as Delaney uses an incredible blend of live music and film, paying homage to these lost ways of storytelling in his tent show carnival style revival.
Dusty highway tales, the old world of Europe, the new world of USA, a glimpse into a forgotten time. Relive the mystery of Switzerland, see New Zealand like you never saw it before, the deserts of California, fairground Brighton by the sea, the cold war Vienna, all roll into one in this irresistible work.
Fresh from the success of his last European jaunt, here he comes through Ashburton, catch him before he disappears again to distant parts unknown.
Open Hat Night!