Sorry, this event's been and gone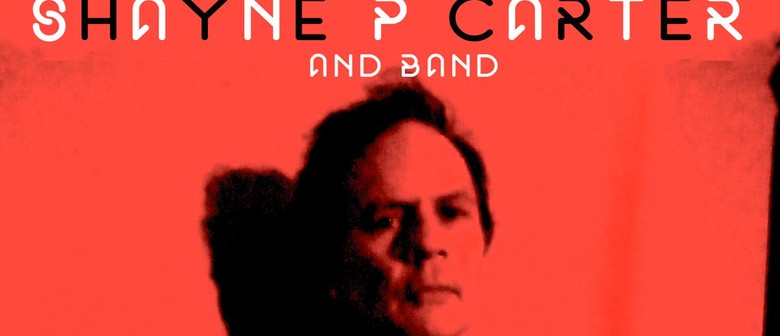 Website:
Related Artists:
Shayne P Carter & Band - Gary Sullivan – drums plus James Duncan - bass (support act TBA) make their only New Zealand appearances of the year with a series of shows through the main centres.
James will be disappearing for most of the rest of the year to the Northern Hemisphere and this will be the trio's last chance to get out there and show one person at least how it's done.
The tour will coincide with the vinyl release of Shayne's Taite Prize finalist "Offsider" album on Flying Nun, a record given five out of five by Metro and described as "a giant "f**k you" to shallow music currents, and a triumph of pure expression", Metro said the record was "like a painting so intriguing, you find yourself moving back through the gallery to that same room each time"
Shayne and band will be performing songs from not only Offsider but also tunes across his entire back catalogue, the hits and also several that never bothered the charts.
Shayne has been battened down this year down in Aramoana at the powerful and elemental top of the Otago Harbour working on a memoir that will either be called "Degrees Of Existence" or "Dead People I Have Known".
He has ventured out occasionally to reprise his acclaimed two man show with Don McGlashan that toured the Arts Festival circuit and New Zealand's more far flung centres, and occasionally making a horrible/beautiful noise with his improv band Carter Morley Yeats with two members of the Dead C.
Shayne is also this year's musical director of APRA Silver Scrolls, which will be held for the first time in Dunedin in September at the Town Hall, and he has been making like a less repulsive and less conceited Simon Cowell juggling the merits of bands.
He also is touring Korea in August with the Altamira Dance Company where he joins Taonga Puoro master James Webster and plays live guitar on the piece "Pango" that he also toured through Taiwan and China with the company last year.
Restaurants to book near Shayne P Carter & Band