Sorry, this event's been and gone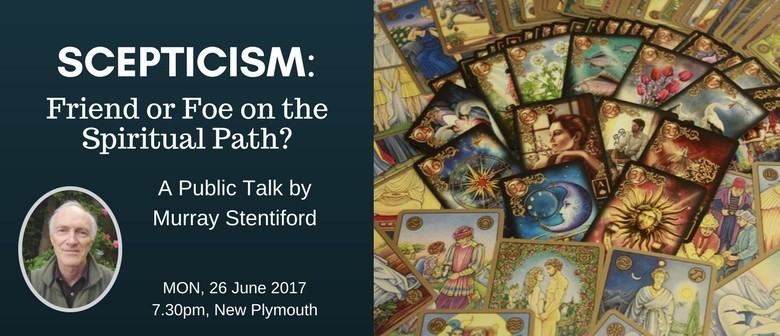 When:
Mon 26 Jun 2017, 7:30pm–9:00pm
Sceptics seem to take special delight in attacking psychic phenomena and manifestations of spirituality, in the name of being scientific.
But do they fall into the traps of human nature themselves? We explore how, despite all this, scepticism can be an important ally on the path of Self-Realization.
Murray Stentiford has an extensive background in science, music and spirituality, and likes to stimulate exploration and discussion in leading-edge fields. He has held several roles including National Vice President and Education Coordinator in the Theosophical Society in New Zealand.
Murray has a Masters degree in Physics and is an accomplished musician, having played professionally on more than one instrument in the past. He joined the Theosophical Society as a young man and has since been actively involved at both local and national levels. He sees Theosophy as a magnificent framework that relates to every facet of human existence.
This public talk is hosted by the New Plymouth Branch of the Theosophical Society and sponsored by the Theosophical Society in New Zealand (TSNZ).
The Theosophical Society promotes an underlying unity of life; it fosters religious and racial understanding by encouraging the study of religion, philosophy and science; and the enquiry of the spiritual aspect of life. The Society stands for a complete freedom of individual search and belief while promoting a willingness to examine any concept and belief with an open mind and respect for other people's understanding.
All are welcome!