This event's been cancelled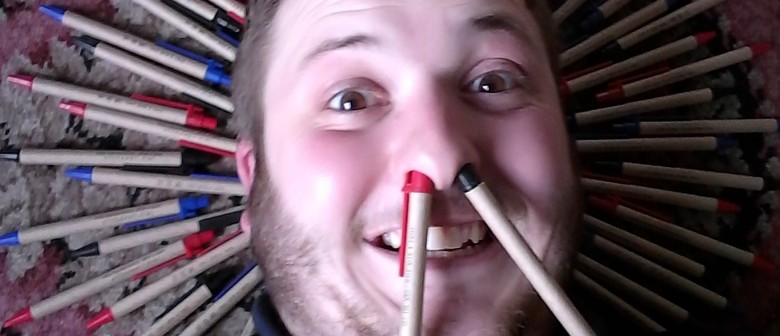 When:
Mon 13 Mar 2017, 7:00pm–8:00pm
Tue 14 Mar 2017, 7:00pm–8:00pm
Where: Inch Bar,

8 Bank Street, Dunedin, Otago
Website:
Museums run by wrong-headed synecdoche zealots, movies bringing people together and the question of the humble Okapi are some things out of which Simon has foolishly decided to try and make comedy. With an obsession about making comedy from the least comedic of subjects (just like his heroes) and a complete lack of awareness that his heroes are much better comedians than him, Simon ploughs blindly on for his first-hour show!
So, if you're an intellectual or an idiot, you'll find something very life-affirming for all of you as you realise that you're above this!
Am I supposed to big myself up here too? Well, someone recognised me the other day, which was quite exciting. It was me Mum. Oh, hang about! Here's me PR bio:
'Simon Kingsley-Holmes has not done tours, telly or gigs of any great note. He has, however, stood in front of rooms full of strangers with nothing more than a microphone and an overinflated sense of his own self-worth — thus, he is a comedian.'
...but enough about me, how about you? How's Steve? Still getting those migraines? I'd kill him if I were you! Cheers, Byeeee!!!
Restaurants to book near Tat From Tit: CANCELLED