Sorry, this event's been and gone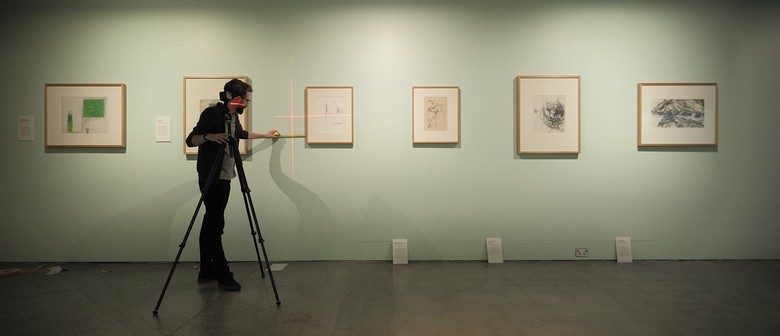 When:
Wed 25 Oct 2017, 10:00am–5:00pm
Thu 26 Oct 2017, 10:00am–5:00pm
Fri 27 Oct 2017, 10:00am–5:00pm
Sat 28 Oct 2017, 10:00am–5:00pm
Sun 29 Oct 2017, 10:00am–5:00pm
"It seems that whether the hand is holding a pencil, a loaded brush, a piece of modelling clay, or even a collage paper, it is not important. What is of prime importance is that the hand responds to what is seen. So, what is it that is seen? In earlier times I used to draw the thing seen; now I see the thing drawn." - Bridget Riley
This exhibition considers the intuitive relationship between how we think and what we create. Many artists use drawing to test their ideas in a physical way, yet despite this practice being intrinsic to art making we seldom see drawings as the focus of exhibitions.
The mind in the hand teases out how this underestimated medium has been explored by artists in The Dowse's collection: not only considering gestural studies and plans but thinking about how a drawing can be an artwork in its own right.
Artists in The Mind in the Hand are Louise Henderson, Rita Angus, Stanley Palmer, Don Peebles, Charles Tole, Philip Trusttum, Joanna Margaret Paul, Tony Fomison, Jeffrey Harris, Martin Ball, Gretchen Albrecht and Helen Crabb.