Sorry, this event's been and gone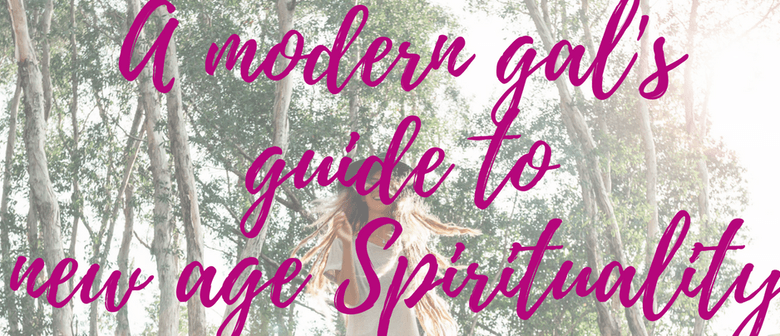 When:
Wed 14 Mar 2018, 7:00pm–8:30pm
Wed 21 Mar 2018, 7:00pm–8:30pm
Wed 28 Mar 2018, 7:00pm–8:30pm
Wed 4 Apr 2018, 7:00pm–8:30pm
Wed 11 Apr 2018, 7:00pm–8:30pm
Wed 18 Apr 2018, 7:00pm–8:30pm
Where: Shed 23,

23 Princess St, Palmerston North
Websites:
Are you a modern gal with a keen interest and love for all that is spiritual?
Are you a traditional gal who's curious about spirituality, what it means and where to start?
Then this 6-week exploration of spirituality and transferring of ancient practices into our 'new age' life is for you!
Each week I will guide you through, what I believe, is the true heart and soul of spirituality and pass to you the gift of knowledge and confidence to bring these skills into your life to create balance and harmony.
What you will learn more about:
- Astrology
- Chakras
- Yoga
- Meditation
- Gemstones
- Rituals such as cleansing, smudging and creating your sacred space
- Dream interpretation
- Ayurveda (The Indian Science of Life)
What gifts you will receive:
- A mini Astrology reading
- Beautiful essential oil
- Your very own journal to write notes if you wish
- Connecting with kindred spirits :-)
- The gift of knowledge!
Come and join our group of like-minded gal's every Wednesday for 6 weeks to explore what practices resonate with you and which sit within your core igniting a life-long passion!
The adventure awaits!
You are welcome to message me for any questions you may have.
Just $120 for 6 weeks and life-long spiritual practices!
Every Wednesday at 7pm from the 14th of March till the 18th of April 2018.
Restaurants to book near A Modern Gal's Guide to New Age Spirituality