Sorry, this event's been and gone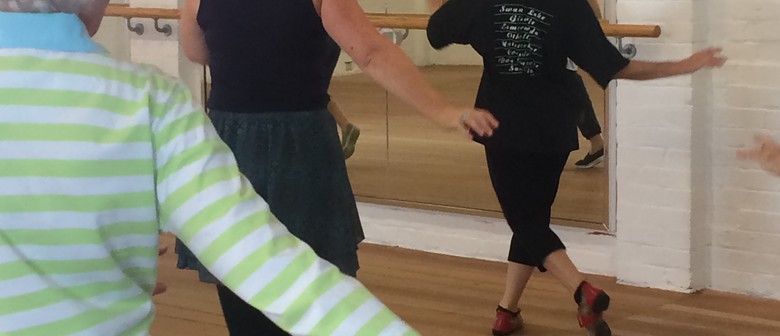 When:
Tue 13 Feb 2018, 10:00am–11:00am
Thu 15 Feb 2018, 10:00am–11:00am
Tue 20 Feb 2018, 10:00am–11:00am
Thu 22 Feb 2018, 10:00am–11:00am
Tue 27 Feb 2018, 10:00am–11:00am
Thu 1 Mar 2018, 10:00am–11:00am
This is a new innovative community dance class for adults with a well-being focus.
It is led by tutor/choreographer Tania Kopytko and runs on Tuesday and Thursday.
The class uses many dance styles to have fun, get fit and explore movement, posture, suppleness and relaxation.
There is a wide variety of music, original choreography and some floor based strengthening, stretching and relaxation. A quality, specialist and tailored dance class.
The Square Edge Dance Studio is off the rear courtyard. Walk through the building to the courtyard and past the bike repair shop. The studio is upstairs.
Casuals welcome.
Wear stretchy comfortable clothes, soft shoes or bare feet, and bring a yoga mat or towel if you prefer a soft surface for the floor stretching and strengthening. You can work from a chair for this section.
No partner is needed and you do not need to have danced before, you just need a desire to begin!
For information:
Email: dancexercise.tania@gmail.com
Mobile: 027 6310105
Restaurants to book near DanceXercise For Fun!