This event's been cancelled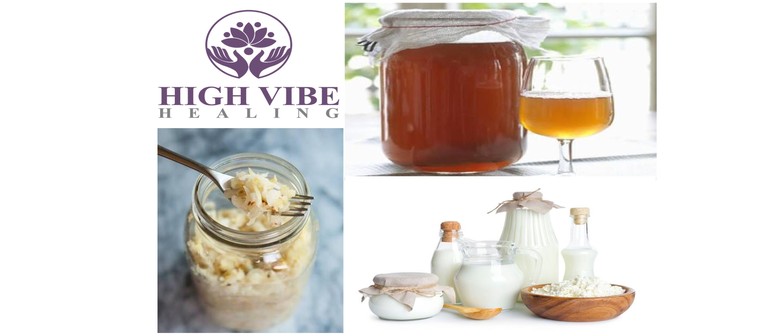 When:
Sun 30 Sep 2018, 1:00pm–3:30pm
Do you want to Learn how to heal your gut, get more energy and detox your body with fermented probiotic foods and drinks?
In my 2.5 - 3hour Fermentation Workshop you will learn why fermentation is easy, sustainable and loaded with amazing health benefits.
You will learn how to make Kombucha and infuse with different flavours in your first and second ferment.
- How to get extra bubbles in your brew.
- How to incorporate Kombucha into your beauty regime and what to do with your baby Scoby's.
- You will also learn how to make Water Kefir, Milk Kefir, Sauerkraut, Kimchi & more!
- You will leave with your own Kombucha starter culture, recipes and instructions so you are ready and confident to do your first brew when you get home.
- You will also go home with a jar of sauerkraut that you make yourself at the workshop.
* You need to bring your own glass jar - not the preserving type, just an old recycled jar that holds approx 500ml of water. You can email me direct at highvibe33@gmail.com and I can send you a picture of acceptable jar to avoid any confusion.
- Drinks and healthy snacks are provided (tea, coffee and healthy snacks)
Spaces are limited so book now to secure your seat.
Bookings are essential