This event's been cancelled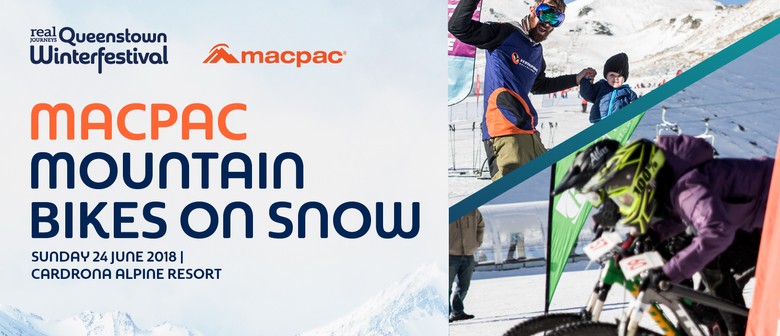 Does wheeling your way down a snowy course sound like fun? Of course it does! Mountain Bikes on Snow is back with men and women competing for loads of prizes. Get your adrenalin rush and enter now and you'll also go in the draw to WIN!
Entries will close at 5pm on Friday!! Registrations will be open on the day of the event - unless SOLD Prior - ONLY 50 Entries.
Race Run: 11:30am
Registration Opens: 7:00am till 10:00am
Practice Run: 11:30am
Terms and Conditions of Entry:
- Attendance at the safety briefing is a condition of entry. Any competitor missing the safety briefing will not be permitted to compete.
- Full face helmet is compulsory.
- Appropriate mountain bikes in adequate condition must be used.
- No spiked tyres. Flat studs are allowed, if you can grasp the tyre with bare hands the tyres are permitted.
- No slick tyres permitted.
- Tandem bikes are not permitted.
- 'Fat Bikes' are not permitted.
- Competitors must be 14 years of age or over. Any competitor under 18 years must have a parental or guardian with them to sign a waiver at registration.
- You must complete the correct course or you will be disqualified.
- You must not participate under the influence of any illegal drugs or alcohol.