Sorry, this event's been and gone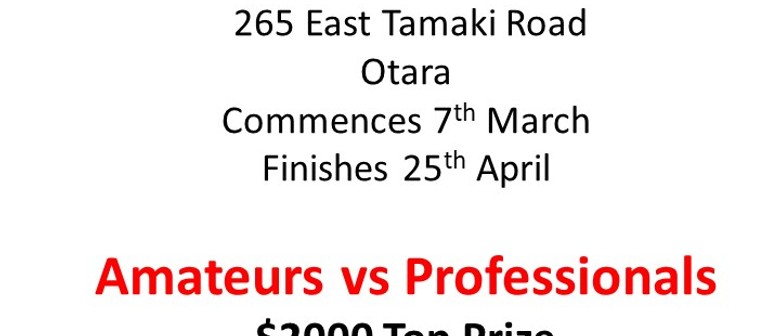 When:
Wed 7 Mar 2018, 7:00pm
Wed 14 Mar 2018, 7:00pm
Wed 21 Mar 2018, 7:00pm
Wed 28 Mar 2018, 7:00pm
Wed 4 Apr 2018, 7:00pm
Wed 11 Apr 2018, 7:00pm
Wed 18 Apr 2018, 7:00pm
Wed 25 Apr 2018, 7:00pm
Opportunity knocks returns this year.
With winner take all prize but will be prizes for 2nd to 4th place.
Amateurs vs professional. Heats everyone enters.
Semis and finals split into amateurs and professional.
At the professionals final at the end the amateurs 1st and 2nd place will take on the professionals 1st and 2nd place who will battle it out for the top prize.
So anyone can win. If you make money as an operator or band or wedding singer or won competitions you're a professional in my books.
If you love Karaoke and sing for the fun of it and money don't matter you're amateur. I've been around for awhile so you can't pull the wool over my eyes LOL. This will also be advertised on radio as a community event.
$2000 plus $500 recording package for the winner where you can either record six songs with backing track or one song could be an original where five producers world wide have an imput into your song. You can do your own backing vocals or we can arrange it.
Also including Guest Judges and guest performances along the way.
Contact: Hikaiti Witika
Phone 0272422503 for more information.
Restaurants to book near Opportunity Knocks