Scratch Coding: School Holiday Computer Class
2 Woodward Street, Wellington Central, Wellington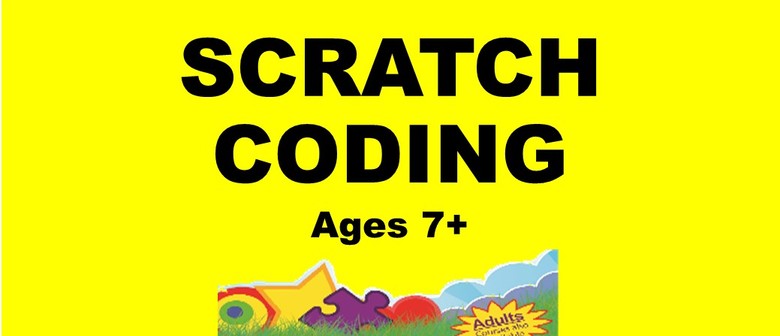 Ticket Information
5 Days: $460.00

ea

5 Days, Discovery Course & Scratch Beginners: $395.00

ea

Additional fees may apply
Restrictions
Websites
Listed by
Fun and excellent computer education for ages 5-17. Small groups 4-6 children.
For full details call or grandtraining.co.nz.
Minecraft Intro: Woodpuncher to Worldbuilder
Master all there is to learn on Vanilla (unmodded) Minecraft on PC. Use mob farming, diamond mining, and exploration to conquer survival mode. Then carve cities into mountains and sculpt your own adventure maps. Ideal for learners of all ages and abilities.
Minecraft: Advanced – Tekkit & Beyond
Inquiry-based learning where students are tasked with collaborating on achieving an incredible project within one of Minecraft's many community modpacks. Quest through the Twilight Forest, build a nuclear reactor, or fly to the moon! Lesson plans are devised by our veteran tutors. Students are encouraged to work as a team to complete the project. We provide all of the resources to learn how to craft complicated contraptions, then challenge students to use these ideas together to achieve their goals.
Minecraft: Pro
Every term we will run a different special-topic Minecraft course. Subjects may include learning to program with Minecraft, making your own mods, streaming and YouTubing, crafting your own texture packs, or exploring advanced command block shenanigans.
- Scratch Coding - Beginners Age 7+.
Get excited about the wonders of coding. Easy and enjoyable, create animations and games, interactive stories and other projects. Have fun developing important problem-solving skills. Learn to think creatively, reason systematically and work collaboratively.
- Scratch Coding - Intermediate
Create more interactivity, animations, add multiple levels, timers and health counters.
- Python Coding - Junior 7 to 9, Intermediate 10+
An enjoyable and accessible introduction to the fundamentals of Python.
- Java Coding age 11+
Learn the principles and terminology in all coding languages by coding in Java.
- Learn to Code - Introduction.
Understand the principles and terminology behind all coding languages. No coding experience required.
- A Discovery Course in Computing age 5+
Enjoyable and fun a voyage of discovery. Sessions on animations, use PowerPoint as an artist to make ID cards and drawings, Excel and Word. Discover and find out what is best for you.
- Create 3D Video Games age 7+
Create a multi-level game with a labyrinth of rooms, water or lava below, sky above and outdoor scenes. Add doors, elevators, teleporters, enemies, guns, health packs etc. Create 3D models, add start, win and lose screens. Take it come with you!
- Web Design Age 9+
No experience necessary. Learn HTML, CSS and Bootstrap to make a truly responsive website to work on mobiles. Link to YouTube, Twitter and Facebook.
- Intermediate & Advanced Workshops.
For experienced users. Sessions may include build a PC, web design, graphics and animations, create 3D games, databases, coding, network computers, run a web site, video edit, movie making and more.
- Build Your Own Computer.
Learn the parts, terminology and principles involved to build or upgrade a computer. Assemble motherboard, CPU, RAM, add cards, disk drives and install Windows.
- Film & Video Edit
Storyboard, break into scenes and shots, plan a shoot understand types of shots and how to frame and compose. Computer edit; add sound, transitions, titles, credits and publish to YouTube.
Post a comment
Did you go to this event? Tell the community what you thought about it by posting your comments here!