Sorry, this event's been and gone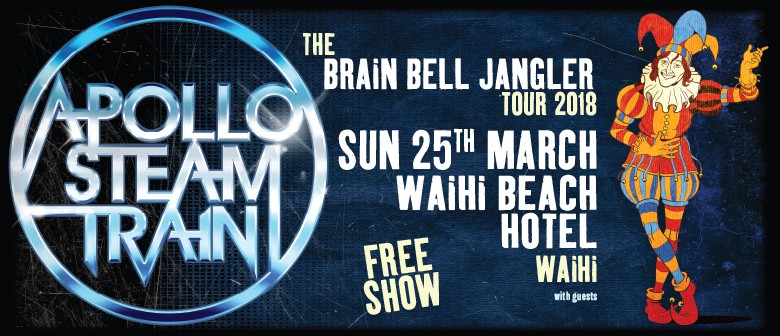 On the back of the release of the new single "Brain Bell Jangler", Tauranga Rock artists Apollo SteamTrain are taking their brand of Sonic/Pop/Rock/Folk on the road in March.
Apollo SteamTrain deliver a positive, dynamic and powerful live show taking the audience on a harmonic focused engagement of the senses.
Guests TBA.