This event's been cancelled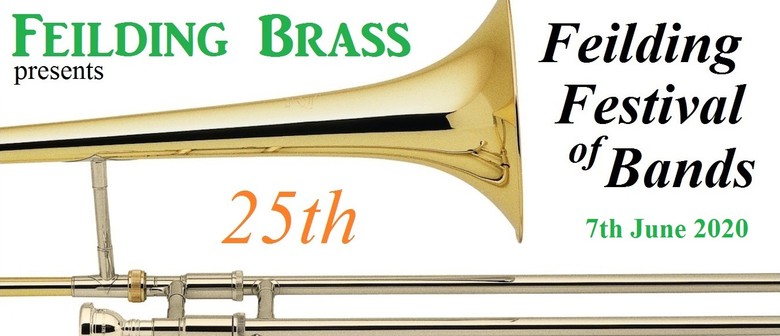 =============================================
Due to Covid-19 this event has been cancelled for 2020.
=============================================
Come celebrate with us with Feilding Brass' 25th Feilding Festival of Bands, where brass, concert, jazz, school and community brass bands converge on the Feilding Civic Centre for a day of wonder music making.
Bands are not judged against each other, but are rewarded a Gold, Silver or Bronze certificate on their own performance. If you would like more information, please go to our website or email our band Secretary at feildingbrass@gmail.com.
Look forward to seeing you there.