This event's been cancelled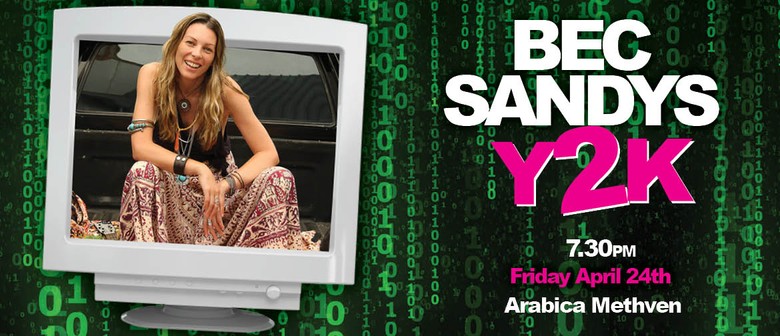 Bec Sandys brings you her new show Y2K to Methven for one night only, before debuting it at New Zealand Comedy Festival. This is it's first run through on stage so it's a guaranteed night of unexpected comedy!
Opening for Bec is the very talented drummer, comedian and radio personality Lauren Mabbett!
Limited tickets available, grab yours today for $10 from Arabica Cafe in Methven.
About the show:
It's been 20 years since a little bug threatened the way the world could function - and if it wasn't for a box of mementos stored by her Grandma, Bec Sandys would be finding it hard to remember anything of what her 23 year old self was doing in preparation for Y2K.
This show is a roller coaster ride of mystery with twists and turns even she didn't see coming. So ask yourself this question - are you Y2K ready?!
"One of the funniest comics in New Zealand" - Urzila Carlson, NZ comedian
Nominee - Breakthrough Comedian (South Island) 2019, NZ Comedy Guild Awards
Nominee - Outstanding Contribution to Comedy Industry 2019, NZ Comedy Guild Awards
As seen on The Project.