Unfortunately, this event's been postponed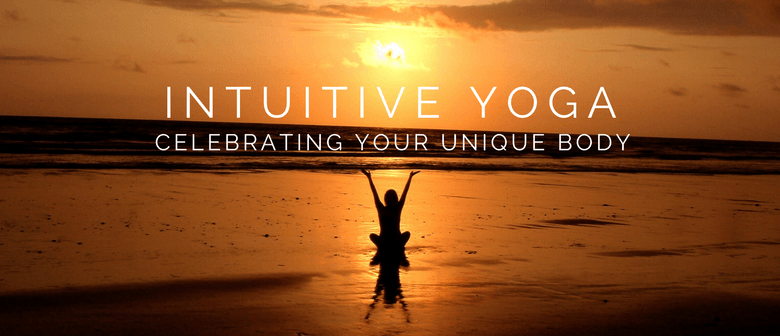 When:
Fri 1 May 2020, 9:15am–10:15am
Fri 8 May 2020, 9:15am–10:15am
Fri 15 May 2020, 9:15am–10:15am
Fri 22 May 2020, 9:15am–10:15am
Fri 29 May 2020, 9:15am–10:15am
Fri 5 Jun 2020, 9:15am–10:15am
Intuitive Yoga: Yoga informed by your body, not the other way around.
We've all tried to force ourselves into poses that feel like they were made for someone else but what happens when we let the shape arise from our bodies instead? Intuitive Yoga is an opportunity to discover movements that feel stable, comfortable and easeful for your unique body.
Over this six-week journey we'll explore:
- Our inner ocean
- Finding our centre
- Grounding
- Balancing in space
- Colour
- Stillness
Sessions are relaxed, inclusive and non-judgmental and are suitable for all bodies and all levels of yoga experience.
About Alice:
Alice draws inspiration from the world around us and the worlds within us.
She's intrigued by intuitive movement and how this is affected by sensory experiences of life, and is especially interested in how colour and light impact on how we feel in space in any given moment.
Alice is a qualified yoga teacher, having completed her 200-hour teacher training with Contemporary Yoga earlier this year, and has undertaken formal study in Arts Therapy, Personal Training, Fitness Instruction, Human Nutrition and Animal Flow.
She also enjoys rock climbing, throwing axes and libraries.
Restaurants to book near Intuitive Yoga Series: POSTPONED