Unfortunately, this event's been postponed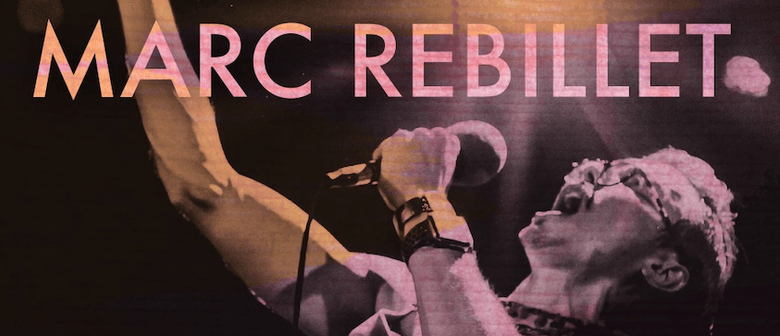 Where: Powerstation,

33-35 Mt Eden Rd, Eden Terrace, Auckland
Website:
Related Artists:
Update: Due to the unprecedented circumstances surrounding Coronavirus, Marc Rebillet's New Zealand show, scheduled for Tuesday, March 24 at Auckland's Powerstation, has been postponed.
Frontier Touring are delighted to welcome Dallas-born, New York City-based artist Marc Rebillet to New Zealand, performing for the first time. Infamous for his bathrobe-wearing and comical improvisational performances, centring around a BOSS RC-505 loop station, keyboard and vocals - Rebillet's shows are a combination of soul, R&B, and house beats, blended with jokes about life's everyday experiences.

2019 was a huge year for Rebillet – sold out tours across North America, Europe and the UK and featured by Billboard as a 'Dance Emerging Artist' to Watch in August after releasing his album, Europe. In December Rebillet released his latest track, 'Work That Ass For Daddy', completely improvised in one take in true Marc Rebillet style.

"Is Marc Rebillet the funniest man on the planet right now?" – Irish Times
"The Dallas-bred, New York City-based improvisational artist creates all his songs from scratch in a single setting, with his productions ranging from sensual R&B burners to hip-hop-tinged funk creations." – Billboard
Much of Rebillet's music is improvised on the spot in front of his audience, and Europe is no exception. Each of the album's 26 tracks were improvised, recorded and streamed individually via Rebillet's YouTube channel, one-at-a-time whilst on the road during a 29 day trip around Europe, tracks include Day 1: 'Bordeaux', Day 2: 'Grenoble' and Day 6: 'Zurich'.

In August Europe was dropped, earning over 155,214 monthly streams. In addition, Rebillet regularly live streams on YouTube full sets of his seemingly unconventional music-making in his apartment and hotel rooms. Rebillet's YouTube channel currently has over 450,000 active subscribers.
Restaurants to book near Marc Rebillet: POSTPONED