From Chaos to Connection
158 Apotu Road, Kauri, Whangarei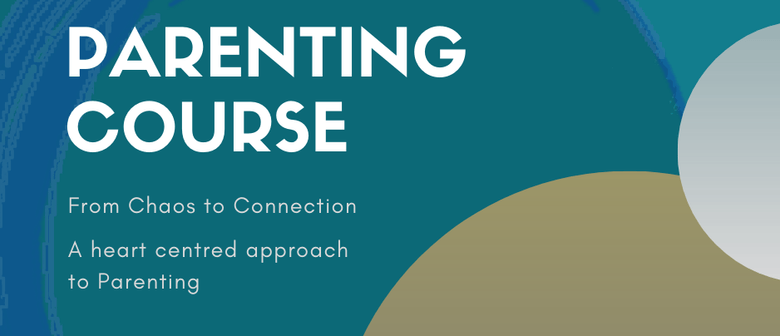 Ticket Information
Investment: $160.00

ea

Additional fees may apply
Restrictions
Website
Listed by
Education & Wellbeing for Mums
Evening Course starting 12th August – 30th September, 8 weeks
Registration closes 7th August.

The pressures of modern parenting are well documented. Time constraints. Sibling strife. Problems with establishing boundaries. Now there is a creative new way for parents to strengthen family bonds and establish calm, happy, functional environments for children of all ages.

From Chaos to Connection is a parenting course that operates at a deep level to address the root causes of many parenting struggles. The sessions include: creative coaching; facilitation of mind, body, heart coherence; the promotion of physical and emotional wellness and self-regulation; personalized guided meditation; discussion and sharing.
The aim is to develop a deeper understanding of heart felt states and emotions and of those conscious and unconscious thought processes that can deeply affect parenting styles.

The course offers a range of practical tools and practices that promote relaxation. Parents benefit from increased calmness and peace and generally experience improved clarity, energy, self-regulation and organization. It helps parents understand their emotions and better channel their own essence.
By increasing self-love and developing a deeper connection with one's own heart, parents can build heart based, meaningful relationships and become wiser communicators; they are able to draw on their own inner resources and develop resilience. Parents are able to really be there for their family, colleagues, and most importantly themselves. The practice encourages parents to operate always with love, lack of judgement, and kindness.

Central to From Chaos to Connection is the concept of Calm. When parents relax and unwind from their own stresses and anxieties, calmness can develop. This enables connection at a deep level with the heart, attainment of greater authenticity and connection with their own essence. Solutions and understanding emerge naturally from within.
Parents who may have struggled in the past to create healthy boundaries suddenly find they have the courage and energy to take action. They become joyful, empowered and present, ready to respond with understanding and awareness. In short, they have the ability to handle any situation with ease.
Course Overview
Step 1 – Calm
Session 1 - Lay the Foundation - Relaxed, Calm and Undisturbed
Session 2 - Mindfulness in Action - Re-energize!
Step 2 – Connect
Session 3 - Living from the Heart in every Present Moment
Session 4 - Looking into our Thoughts - What children need - Part 1: Relationship
Session 5 - Heart centred Parenting - Essential qualities of the Heart & Emotional Wellness - Processing Emotions
Session 6 - The Root Cause of Parenting Struggles - What children need - Part 2: Counter – will
Step 3 – Joy
Session 7 - Bringing it Deeper - What children need - Part 3: Emotional intelligence
Session 8 - The Gift of Happiness
Please contact Victoria for all enquiries and registration.
Email: naturallyintune@gmail.com
Further information:
https://m.me/naturallyintunewithvictoria
Post a comment
Did you go to this event? Tell the community what you thought about it by posting your comments here!