International Textile Development and Sourcing Workshop
55 Wellesley Street East, CBD, Auckland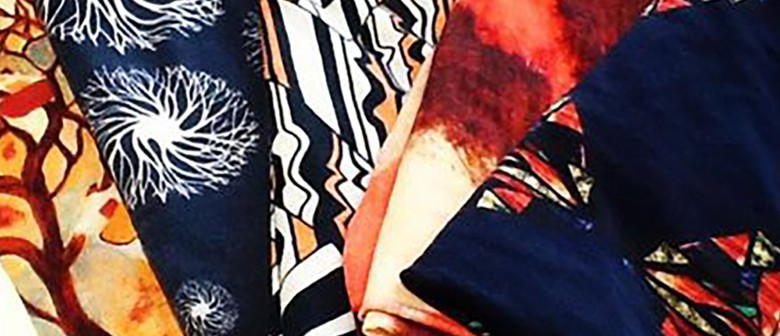 Restrictions
Website
Listed by
Think Globally Act Strategically
Our 2-day International Textile Development and Sourcing Workshop has been developed by practicing professionals.
It will continually evolve in response to changes in the field, offering the latest trends, skills, and technology you need to succeed in the global economy.
Fashion and home furnishings fabrics are a major part of the multi-billion-dollar global textile industry, from organic cotton to bamboo to high-tech performance fabrics for extreme sports like snowboarding. There's a growing demand for professionals who can develop, produce and market the right textiles at the right price, while ensuring that production meets quality and legal standards. The emerging markets present more opportunities for those with a global perspective.
Topics and skills gained from this course are desirable by companies that produce and market their products around the world.
Workshop presenter: Colleen Ahalt-Eagle
The workshop will be presented by Colleen Ahalt-Eagle, a material and colour management expert with over 20 years' industry experience with organisations including Kathmandu, Reebok, Hanes, Target and JC Penney.
Day 1
Fabric Development
An overview of the composition, functions and performance of knitted and woven fabrics.
Fabrics Fit for Purpose
We examine the profitability, serviceability and produce-ability of textile products and their ability to satisfy a target market.
Colour Creation and Sustainable Applications
Participants learn about colour matching and formulation software for shade matching.
Total Quality Management for Textile Products Laboratory
Fabric testing is reviewed using approved methods and addresses why failures occur and how they can be corrected.
Performance Textiles
An overview of performance textiles and their applications. The basic principles of performance textiles and functional finishes are introduced and the latest developments, relevant technologies, sustainability and regulatory issues are explained.
Textile Converting and Costing
Studies the principles and practices in purchasing yarn and greige goods, sourcing systems and costing procedures.
Textile Value Chain Marketing
Introduces participants to the principles and practices of implementing a successful and sustainable textile value chain and to build an understanding of key issues to address in marketing management, strategy and sourcing. Reviews the relationships between fibres, yarns and fabric structures.
Day 2
Global Sourcing in the Textile Industry
This overview of global sourcing examines how businesses search for raw materials, textile chemicals, equipment and manufacturing plants in foreign markets.
International Trade and Business Transactions
Introduces international trade as it is practiced today. Participants learn how industries have developed different international trade patterns and how the internet is rapidly changing this field. The management of international trade transactions is introduced, with emphasis on agency, distributorship, franchises, import/export, and licensing.
Compliance Management in International Trade
Participants learn about the identification of compliance regulations and issues that impact fashion companies, the agencies that implement them, as well as the organisations that monitor them.
Global Marketing
Introduction to the research techniques and implementation strategies practised in global marketing by the fashion and related industries. Participants examine the major trends revolutionising international marketing, the evolution of international companies into global firms, and the expanding role of e-commerce.
International Corporate Responsibility and Sustainability
Participants discuss the sustainability movement and how ethical, social, and environmental issues are being addressed by multinationals. Using case studies, we examine the role of fashion businesses in creating socially responsible and eco-friendly global supply chains and their effect on international trade policies.
Post a comment
Did you go to this event? Tell the community what you thought about it by posting your comments here!