Unfortunately, this event's been postponed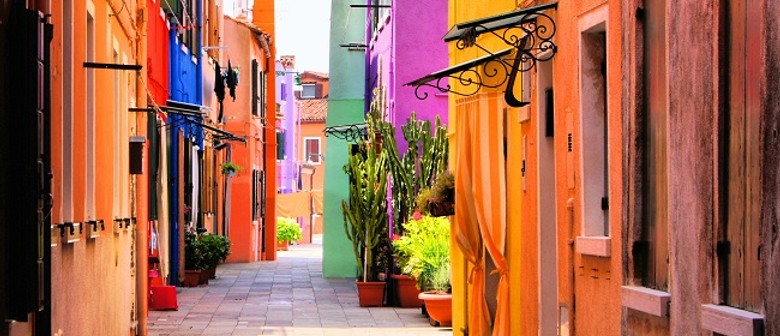 When:
Wed 17 Feb 2021, 7:00pm–9:00pm
Wed 24 Feb 2021, 7:00pm–9:00pm
Website:
Please visit our website to see details of our Italian Language continuation classes and other language courses.
Learn the language and vocabulary you need to ensure a memorable holiday or work stint in Italy. Feel confident getting around, buying food and drink, organising transport or accommodation.
This course is designed for anyone who is new to the Italian language. The course teaches the students the basic grammar, essential terminology and central sentence structure in order to speak Italian at an elementary level and travel around Italy.
During this course you will learn to:
- Greet others
- Talk about yourself (nationality, age, family)
- Use the terminology for a basic conversation
- Ask and tell the time
- Ase the present tense of the verb to be, the verb to have and main regular verbs (to eat, to go etc.)
ask for prices
- Manage a simple conversation in a restaurant/café/shop/hotel
- Use the interrogative pronouns
- Ask for directions
- Use the definite articles
- Use numbers, time, weather and festivities.
On completion of this course you should be able to use Italian language to:
- Buy something in a shop or at the market
- Order food or drinks at a restaurant or a cafè
- Describe yourself, your family and the place where you live
- Ask for directions
- Ask for information
- Have a basic conversation using the present tense.
Our Mission: To provide quality adult and lifelong learning opportunities which empower individuals in their personal lives and as members of society.
Restaurants to book near Italian Beginners Language Course: POSTPONED